Healthcare
We create and invest in leading companies in therapeutics, medtech, and health IT & services.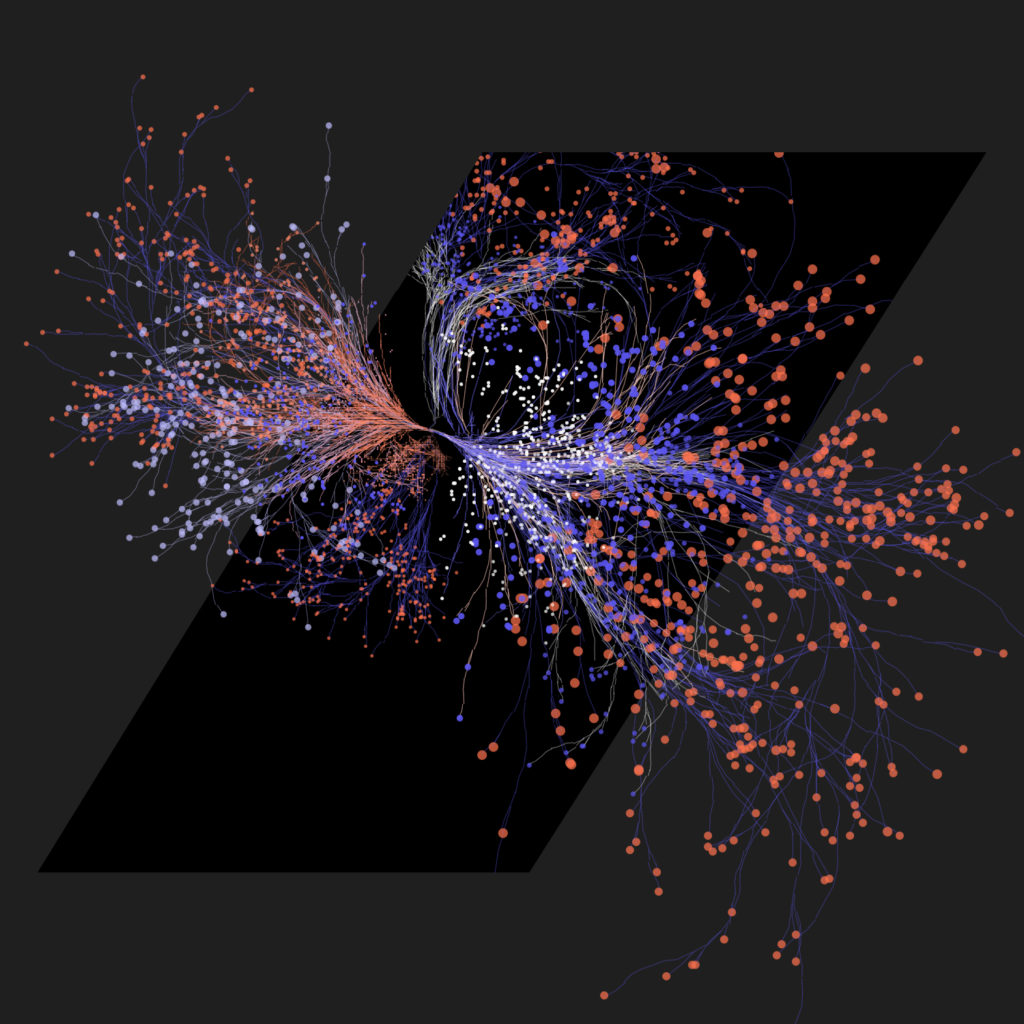 33
Thirty three products and drugs approved
With another 12 drugs in phase 3. Typically, only 1 in 5,000 drugs makes it from idea to market.
31
Thirty one companies created from scratch
If we can't find a company solving an important problem, we create one ourselves - just like we did with Innovent, Denali, Beam and Prime Medicine to name a few.
$3.5B
Over three and a half billion dollars over eleven funds
Without the pressure of fundraising from outside investors, we're privileged to champion companies that help heal the world.
1upHealth provides data interoperability between healthcare systems at a very low cost, fractions of a cent per API call, utilizing the latest FHIR® standards, and patient-authorized access, to ensure the best insights at the lowest costs across healthcare providers for low-income, diverse, and vulnerable populations. Learn more at https://1up.health.

Category

Enterprise IT
Health IT/Services

Status

Location

Boston, MA

Year Invested

2021

Team

Nascent biotech company harnessing emerging science on the importance of Glia in brain disease. Abelian Therapeutics was acquired in September 2020.

Category

Status

Location

Boston, MA

Year Invested

2017

Team

ABK Biomedical is organized to research, develop and commercialize breakthrough medical device therapies to improve treatment outcomes and the lives of patients with benign and malignant hypervascular tumors. Specifically, ABK holds intellectual property in the focus area of inorganic polymer microspheres, targeted at the growing field of embolotherapy within the Interventional Radiology/Interventional Oncology medical disciplines. The company possesses advanced intellectual capital and its own R&D and manufacturing facilities for developing and commercializing unique, breakthrough embolotherapy products. Learn more at www.abkmedical.com.

Category

Status

Location

Halifax, Nova Scotia

Year Invested

2019

Team

Acacia Pharma (EURONEXT:ACPH) is a commercially driven hospital pharmaceutical group focused on the development and commercialisation of new nausea and vomiting treatments for surgical and cancer patients. Acacia was acquired by Eagle Pharmaceuticals in 2022.

Category

Status

Location

Cambridge, United Kingdom

Year Invested

2013

Team

Accuri Cytometers was a life sciences tools company that democratized flow cytometry for medical and pharmaceutical research. Accuri Cytometers was acquired by Becton Dickinson.

Category

Status

Location

Ann Arbor, MI

Year Invested

2008

Team

Aclaris Therapeutics, Inc. (NASDAQ:ACRS) is a dermatologist-led biopharmaceutical company committed to identifying, developing and commercializing innovative therapies to address significant unmet needs in aesthetic and medical dermatology and immunodermatology. Learn more at www.aclaristx.com.

Category

Status

Location

Malvern, PA

Year Invested

2012

Team

Adagene (Nasdaq: ADAG) is an antibody discovery and engineering company with proprietary Smart Antibody Technology, which increases success rates, substantially accelerates time to market, and reduces the costs associated with developing a therapeutic antibody. Learn more at www.adagene.com.

Category

Status

Location

Suzhou, China

Year Invested

2011

Team

Adaptimmune (NASDAQ: ADAP) is a cellular therapeutics company developing affinity enhanced T-cell receptor (TCR) engineered T-cells to treat solid tumor and hematological cancers. Learn more at www.adaptimmune.com.

Category

Status

Location

Oxford, UK

Year Invested

2014

Team

Adcentrx is a biotechnology company focused on accelerating breakthroughs in protein conjugate therapeutic development for cancer and other life-threatening diseases. By combining the targeting precision of biologics and the disease-fighting power of small molecule payloads, Adcentrx strives to develop next-generation targeted therapies for improving patient treatment options. Learn more: https://www.adcentrx.com/

Category

Status

Location

San Diego, CA and Shanghai, China

Year Invested

2023

Team

Adela (formerly DNAMx) is focused on the detection of cancer and other high-morbidity, high-mortality conditions through a routine blood test. The company's genome-wide methylation analysis technology has the unique ability to distinguish the most-highly informative (methylated) regions of the genome from non-informative regions and preferentially target those informative regions for sequencing.  Learn more at www.adelabio.com.

Category

Status

Location

Toronto, Ontario

Year Invested

2021

Team

Aera Therapeutics is a biotechnology company leveraging its proprietary protein nanoparticle (PNP) delivery platform to unlock the full potential of genetic medicines. Aera's platform, based on endogenous human proteins, is being developed to address the limitations of today's delivery technologies and to expand the reach of genetic medicines to different tissues and applications, in order to benefit more patients across more disease areas. Aera's licensed technology also includes a therapeutic enzyme platform based on the discovery of novel, compact and programmable gene editing enzymes. Aera is headquartered in Boston and has raised $193 million to date from leading life sciences investors. To learn more, please visit www.aeratx.com.

Category

Location

Boston, MA

Year Invested

2023

Team

Aerium Therapeutics is dedicated to epidemic and pandemic preparedness through the discovery and development of antibodies and small molecule antivirals against SARS-CoV-2 and other epidemic and pandemic threats. The Aerium Therapeutics team brings world-class scientists and biotechnology veterans together with experienced investors, with operations in Boston, MA and Lausanne, Switzerland. Learn more at www.aeriumtx.com.

Category

Status

Location

Boston, MA and Lausanne, CH

Year Invested

2021

Team

Affinia Therapeutics is a gene therapy company with a platform for rationally designed adeno-associated virus (AAV) vectors and gene therapies and a mission to develop transformative medicines for devastating diseases. Learn more at www.affiniatx.com.

Category

Status

Location

Waltham, MA

Year Invested

2019

Team

Alternative Bio's mission is to translate the discovery of novel protein synthesis regulatory nodes into first-in-class precision medicines to treat the most challenging cancers. The company's vision is to establish itself as a global pioneer in this new research space as it advances breakthrough therapies to benefit cancer patients worldwide.

Category

Status

Location

Singapore

Year Invested

2022

Team

Amphora Medical was a medical device technology company developing minimally invasive products to restore the quality of life of people suffering from Overactive Bladder Syndrome.

Category

Status

Location

Maple Grove, MN

Year Invested

2013

Team

AmplifyMD is a turnkey specialty access platform connecting the over 3,300 medical institutions with a lack of specialty access – often in rural or small regions of the United States – to a network of leading specialists. The company provides both the clinical team as well as the software to streamline and automate virtual care delivery and billing workflows and integrates seamlessly with hospitals' existing EHRs. Learn more at www.amplifymd.com.

Category

Status

Location

Los Gatos, CA

Year Invested

2022

Team

Apellis Pharmaceuticals, Inc. (NASDAQ: APLS) is a clinical-stage biopharmaceutical company focused on the development of novel therapeutic compounds to treat disease through the inhibition of the complement system, at the level of C3, the central protein in the complement cascade. Learn more at www.apellis.com.

Category

Status

Location

Crestwood, KY

Year Invested

2017

Team

AppliedVR is a leader in digital therapeutics, pioneering virtual reality-based treatments that address the complexity of chronic pain with a mission to empower patients with the tools to live life, beyond chronic pain. Rooted in cognitive behavioral therapy and mindfulness, AppliedVR's EaseVRx is the first VR-based prescription therapeutic to receive Breakthrough Device Designation by the FDA.  Learn more at www.appliedvr.io.

Category

Status

Location

Los Angeles, CA

Year Invested

2021

Team

The company specializes in personalized full-cycle cancer treatments and management, from prevention and early test of symptoms to the adoption of advanced cancer treatment methods. Learn more at www.arion.care.

Category

Status

Location

Beijing, China

Year Invested

2019

Team

Artemis Health helps companies utilize their data to optimize their benefits programs while minimizing their spend. The Artemis Platform provides customers with actionable data on their benefits programs, opportunities and gaps, and easy-to-use tools to help them make great decisions. Artemis Health was acquired by Nomi Health in 2022.

Category

Status

Location

Salt Lake City, UT

Year Invested

2017

Team

Arvelle Therapeutics is a biopharmaceutical company with the mission of bringing innovative solutions to patients suffering from CNS disorders. Arvelle is responsible for the development and commercialization of cenobamate, an investigational antiepileptic drug, in the European market.  Arvelle Therapeutics was acquired by Angelini Pharma in January 2021.

Category

Status

Location

Basel, Switzerland

Year Invested

2019

Team

Atalanta Therapeutics is a biotechnology company pioneering new treatment options for neurodegenerative diseases by utilizing its proprietary RNA interference platform.  Learn more at www.atalantatx.com.

Category

Status

Location

Boston, MA

Year Invested

2019

Team

Avalyn is a biopharma company committed to developing improved therapies for the treatment of idiopathic pulmonary fibrosis (IPF) and other severe respiratory diseases. Learn more at www.avalynpharma.com.

Category

Status

Location

Seattle, WA

Year Invested

2017

Team

AviadoBio is a pioneering gene therapy company focused on developing and delivering transformative medicines for people living with neurodegenerative disorders. Learn more at www.aviadobio.com.

Category

Status

Location

London, UK and New Jersey, US

Year Invested

2020

Team

Avidity Biosciences (NASDAQ: RNA)  is a biotech company pioneering a new class of precision medicines – Antibody-siRNA Conjugates (ASC™) – which combine the strengths of monoclonal antibodies and siRNA-based therapeutics to overcome barriers to the delivery of siRNA and target genetic drivers of disease. Learn more at www.aviditybiosciences.com.

Category

Status

Location

San Diego, CA

Year Invested

2014

Avivomed, is a medical device company developing innovative neuromodulation technology to treat large disease populations.  Learn more at www.avivomed.com.

Category

Status

Location

Minneapolis, MN and Ireland

Year Invested

2021

Team

b-ONE Ortho Corp. is an emerging orthopedic technology company dedicated to the development of innovative orthopedic healthcare solutions that restore patient mobility and improve surgical outcomes. Every day we are committed to becoming the most credible choice for orthopedic products worldwide. Learn more at http://www.b1.co/.

Category

Status

Location

Cedar Knolls, NJ

Year Invested

2018

Team

Zhejiang Bang Er Medical Investment Management Co., Ltd. is a leading private medical service provider that operates several private hospitals specializing in orthopedic care and related services in China. Learn more at www.zjbanger.com.

Category

Status

Location

Zhejiang, China

Year Invested

2015

Team

Beam Therapeutics (NASDAQ: BEAM) is pioneering the use of CRISPR base editing to develop precision genetic medicines that treat disease, one letter at a time. Learn more at www.beamtx.com.

Category

Status

Location

Cambridge, MA

Year Invested

2018

Team

Benchling is the leader in cloud-based informatics for life science R&D. The company offers a unified R&D platform purpose-built for biologics, including solutions for Lab Notebook, Molecular Biology, Bioregistration, Sample Tracking, Requests and Workflow Management. Benchling is used by over 100,000 scientists globally throughout multinational pharmaceutical corporations, emerging biotechnology companies, and major research institutions. Learn more at https://benchling.com/.

Category

Enterprise IT
Health IT/Services

Status

Location

San Francisco, CA

Year Invested

2018

Team

BenchSci exponentially increases the speed and quality of life-saving research by empowering scientists with the world's most advanced biomedical artificial intelligence to run more successful experiments. Learn more at www.benchsci.com.

Category

Enterprise IT
Health IT/Services

Status

Location

Toronto, Canada

Year Invested

2020

Team

Better Life Medical is a fully-integrated hearing aid manufacturer developing and commercializing novel digital programmable hearing aid solutions for the Chinese market. Learn more at www.goblm.com.cn/.

Category

Status

Location

Suzhou, China

Year Invested

2011

Team

Better Life Partners is a provider of high-quality, integrated medical and behavioral healthcare to people not well served by the traditional system. The company's offerings include group therapy sessions with a special curriculum that utilizes evidence-based cognitive and dialectical behavioral therapy to build a sense of community and purpose toward a better life, enabling patients of substance abuse to be provided with aid and support to get sober.  Learn more at www.betterlifepartners.com.

Category

Status

Location

Hanover, NH

Year Invested

2021

Team

Bicara Therapeutics is a clinical-stage biotechnology company developing first-in-class biologics engineered to bring together the precision of targeted therapy and the power of tumor modulators. The company's bifunctional antibodies are designed to deliver an immunomodulatory payload directly to the tumor microenvironment to ramp up immune cell activity, potentially offering long-lasting efficacy. Learn more at www.bicara.com

Category

Status

Location

Cambridge, MA

Year Invested

2022

Team

Bikam Pharmaceuticals is a drug discovery company focused on developing novel therapies for diseases of the eye with exceptionally high unmet medical need. Bikam Pharmaceuticals was acquired by Shire.

Category

Status

Location

Cambridge, MA

Year Invested

2007

Team

BioConnect Systems was a medical device company that developed a CE-Marked product for improving dialysis access  surgery. Learn more at www.bioconnectsystems.com.

Category

Status

Location

Fort Washington, PA

Year Invested

2007

Team

BioPalette is a life science start up formed out of Kobe University developing base editing technology for a range of applications. Learn more at www.biopalette.co.jp.

Category

Status

Location

Kobe, Japan

Year Invested

2017

Team

BioRegen Biomedical is a fully integrated medical product company based on a proprietary technology platform. BioRegen is developing and commercializing high quality hyaluronic acid ("HA") based products for the Chinese market. Learn more at www.bioregenmed.com.

Category

Status

Location

China

Year Invested

2010

Team

Blue Rabbit is a chronic disease management platform designed to coordinate diagnostics, medications and nutrition for animal patients. The company enables the effortless administration of healthcare through an ecosystem of technology driven solutions and services. Learn more at www.bluerabbit.vet.

Category

Status

Location

Portland, Maine

Year Invested

2022

Team

Blueprint Medicines (NASDAQ: BPMC) is a precision therapy company striving to improve human health. Learn more at www.blueprintmedicines.com.

Category

Status

Location

Cambridge, MA

Year Invested

2012

Team

Buoy is an online symptom and cure checker that uses an intelligent algorithm backed by medical data to diagnose patients. Learn more at www.buoyhealth.com.

Category

Status

Location

Boston, MA

Year Invested

2017

Team

Cadence Neuroscience is a medical device company developing new therapies for the treatment of epilepsy and other neurological disorders. The company's core technology was developed at Mayo Clinic and is under clinical evaluation. Founded in 2017 and headquartered in Redmond, Washington, Cadence is led by seasoned executives with extensive backgrounds in neural implant product development and clinical studies. Learn more: https://www.cadenceneuro.com/

Category

Status

Location

Redmond, WA

Year Invested

2023

Team

Capital Rx is built around the mission of changing the way prescription drugs are priced and patients are serviced. A health technology company daring to reimagine the healthcare industry, Capital Rx is executing on that mission with its enterprise pharmacy platform JUDI™, which connects every aspect of the pharmacy ecosystem in one platform, enabling patient engagement and increasing efficiency to achieve the highest standards of clinical care. Learn more at www.cap-rx.com.

Category

Status

Location

New York, NY

Year Invested

2022

Team

Caplin Point Laboratories Limited is a fast growing pharmaceutical company with a unique business model catering predominantly to emerging markets of Latin America and Africa. Caplin Point Laboratories Limited has state of the art manufacturing facilities that cater to a complete range of finished dosage forms. The Company has also entered regulated markets such as US through its Wholly Owned Subsidiary Caplin Steriles Limited. Learn more at www.caplinpoint.net.

Category

Status

Location

Chennai, Tamil Nadu, India

Year Invested

2019

Team

CardioKine is a pharmaceutical company focused on the development of lixivaptan, an oral compound under development for the potential treatment of hyponatremia in patients with congestive heart failure. CardioKine was acquired by Cornerstone Therapeutics.

Category

Status

Location

Philadelphia, PA

Year Invested

2006

Team

CareStack™ is a cloud based platform that combines dental practice management, patient engagement and data analytics. Learn more at www.carestack.com.

Category

Status

Location

Orlando, Florida and Kerela, India

Year Invested

2018

Team

Caribou (NASDAQ:CRBU) is a leading company in CRISPR genome editing founded by pioneers of CRISPR-Cas9 biology. Caribou's proprietary technologies put the company at the forefront of the development of new medical therapies. Learn more at www.cariboubio.com.

Category

Status

Location

Berkeley, CA

Year Invested

2015

Team

Carrot Fertility is a global fertility benefits provider for employers, built to support employees through their entire fertility healthcare journey. Companies use Carrot to customize a fertility benefit that provides employees financial, medical, and emotional support as they pursue parenthood, resulting in better clinical outcomes. Carrot's program includes egg freezing, in vitro fertilization (IVF), adoption, donor and gestational carrier services; Carrot Rx, a premium pharmacy experience, at significant savings; Carrot Pregnancy; and the Carrot Card®, a flexible fertility benefits debit card employees can use to pay for their care. Learn more at www.get-carrot.com.

Category

Status

Location

San Francisco, CA

Year Invested

2020

Team

Castor is a leading provider of decentralized and hybrid clinical trial solutions to democratize research. With the highest rated eClinical platform for decentralized and hybrid clinical trials, Castor's plug and play platform offers rapid deployment at scale, enabling researchers to create a trial in a matter of clicks, with easy enrollment, consent and real-world data capture. Learn more at www.castoredc.com.

Category

Status

Location

Amsterdam, The Netherlands and Hoboken, NJ

Year Invested

2021

Team

Centivo is a new type of self-funded health plan built specifically for employers and their employees and families.  The Company targets zero healthcare trend and improved healthcare outcomes by rewarding members and providers for smart choices and actions while delivering an exceptional member experience. Centivo serves as a health plan or third-party administrator (TPA) for employers and partners closely with local health plans and TPAs to enhance their offerings. Learn more at www.centivo.com.

Category

Status

Location

New York, NY

Year Invested

2018

Team

CHARM Therapeutics is a 3D deep-learning research Company discovering and developing transformational medicines. Based on the award-winning discoveries of David Baker in protein-folding, CHARM has developed a proprietary technology based on the first rapid, accurate protein/ligand co-folding algorithm. The Company's mission is to use these insights to address challenging targets in cancer and other disease areas and discover and develop new drugs against these targets. Learn more at www.charmtx.com.

Category

Status

Location

London, UK

Year Invested

2022

Team

Checkmate Pharmaceuticals (NASDAQ: CMPI) is a clinical stage company pursuing a novel approach to specifically activating the innate and adaptive arms of the immune system to recognize and ultimately destroy tumor cells. Checkmate Pharmaceuticals was acquired by Regeneron (NASDAQ:REGH) in 2022.

Category

Status

Location

Cambridge, MA

Year Invested

2017

Team

Cipla Health focuses on developing and commercializing products in the consumer healthcare and over-the-counter categories. Learn more at www.ciplahealth.in.

Category

Status

Location

Mumbai, India

Year Invested

2016

Team

Cogent Biosciences (NASDAQ:COGT) (formerly Unum Therapeutics) has built an antibody-coupled T-cell receptor (ACTR) platform that, when combined with tumor-specific antibodies, directs an individual's cytotoxic T-lymphocytes (CTLs) to kill tumor cells. Learn more at www.cogentbio.com.

Category

Status

Location

Cambridge, MA

Year Invested

2014

Coherus Biosciences (NASDAQ: CHRS) is a biosimilar-focused, biologics platform company with the cutting-edge analytics, process science, and clinical and regulatory capabilities to develop and commercialize high-quality biosimilar therapeutics worldwide. Learn more at www.coherus.com.

Category

Status

Location

Redwood City, CA

Year Invested

2014

Comanche Biopharma is a maternal and fetal medicine biopharmaceutical company working to lower the risks of pregnancy and premature births worldwide. We are currently developing the world's first treatment for preeclampsia, which affects more than 10 million women every year. Learn more at www.comanchebiopharma.com.

Category

Status

Location

Concord, MA

Year Invested

2021

Team

Compass Therapeutics (NASDAQ: CMPX) is comprehensively drugging the tumor-immune synapse with human antibodies against over 50 cell surface and soluble targets. Learn more at www.compasstherapeutics.com.

Category

Status

Location

Cambridge, MA

Year Invested

2015

Team

CORE provides high-end diagnostics services for disease stratification and therapy selection. Learn more at www.corediagnostics.in.

Category

Status

Location

Gurgaon, Haryana, India

Year Invested

2016

Team

Curegenix is a Chinese leader in discovery and development of novel drugs in stem cell related diseases. Learn more at www.curegenix.com.

Category

Status

Location

China

Year Invested

2016

Team

Curie.Bio is a founder-focused seed-stage venture firm combined with an industry-grade therapeutics accelerator focused on one thing: helping entrepreneurial founders launch viable therapeutics companies. Curie.Bio does this by giving founders access to a team of the world's best drug hunters and drug makers, seed capital, and best-of-breed services – everything a founder needs to get from concept to a compelling quality dataset that enables an awesome Series A financing. In a nutshell, we want founders in control of their own company and focused on their area of expertise and creativity, while we help make the rest happen smoothly. Learn more at Curie.Bio.

Category

Status

Location

Boston, MA

Year Invested

2022

Team

Cygnus Hospitals is an asset-light chain of 10 hospitals based in North India, focusing on select higher-secondary and tertiary-care specialties. Learn more at www.cygnushospitals.com.

Category

Status

Location

Delhi, India

Year Invested

2015

Team

Cytek Biosciences Inc.  (NASDAQ: CTBK) is a leading flow cytometry solution provider that provides compact, affordable instruments with high multiplexing capabilities. Learn more at www.cytekbio.com.

Category

Status

Location

China

Year Invested

2015

Team

Denali Therapeutics (NASDAQ:DNLI) is dedicated to defeating neurodegenerative diseases through rigorous therapeutic discovery and development. Learn more at www.denalitherapeutics.com.

Category

Status

Location

San Francisco, CA

Year Invested

2015

Team

Devoted Health is building a tech-enabled health insurance and clinical services solution focused on dramatically improving health care for seniors in the U.S. Learn more at www.devoted.com.

Category

Status

Location

Waltham, MA

Year Invested

2017

Team

Dimension Therapeutics was a leader in the development of AAV (adeno-associated virus) gene therapies for rare disease. Dimension Therapeutics was acquired by Ultragenyx Pharmaceuticals (NASDAQ:RARE).

Category

Status

Location

Cambridge, MA

Year Invested

2013

Team

Doceree is the first global network of HCP-only platforms for programmatic messaging. Doceree facilitates messaging between life sciences brands and healthcare professionals (HCPs) through an extensive global network of digital endemic and point-of-care platforms to programmatically deliver at scale accurate and transparent messages to HCPs. Learn more at www.doceree.com.

Category

Status

Location

Parsippany, NJ

Year Invested

2022

Team

Eleos is pioneering CareOps Automation. By consolidating the entire behavioral care workflow — everything from progress notes all the way to session intelligence— clinicians are freed from time-consuming operational burdens. Eleos takes care of CareOps, honing in on automating operational necessities, including all documentation, compliance administration as well as providing deep clinical insights through session intelligence. Eleos makes evidence-based behavioral care a reality so clinicians, providers, and networks can measurably and comparatively track treatment and progress. Learn more at eleos.health.

Category

Status

Location

Boston, MA and Tel Aviv, Israel

Year Invested

2022

Team

Elucidata was founded in 2015 by University of Chicago and MIT graduate Dr. Abhishek Jha and IIT Delhi alumnus Swetabh Pathak. The company's cutting-edge platform Polly operates on unique Bio-NLP technology that cleans and links 26+ R&D data types and caters to companies in various stages of their drug discovery process. The platform helps data science teams scale by providing them 70 TB of ML-Ready biomedical data, from ~30 public and proprietary sources. Today, 3 of the top 10 pharmaceutical companies are using Polly to fast track their R&D initiatives. Learn more at www.elucidata.io.

Category

Status

Location

Cambridge, MA

Year Invested

2022

Team

Embark Veterinary, Inc. launched in 2015 with a mission to end preventable disease in dogs. An Embark Dog DNA Test enables pet owners to learn about their dog's breed, ancestry, health, and what diseases may be in the future – all with a simple cheek swab. By using 100 times more genetic information than any other test available, the company offers the most accurate results on the market. Embark was started by two brothers, Adam and Ryan Boyko, who have a passion for scientific research and a lifelong love of dogs. Embark is an official research partner with Cornell University College of Veterinary Medicine.  Learn more at www.embarkvet.com.

Category

Status

Location

Boston, MA

Year Invested

2019

Team

Engooden Health (formerly Cohort)  offers payers and providers scalable, technology-enabled services for patients living with chronic conditions.. Learn more at www.engooden.com.

Category

Status

Location

New York, NY

Year Invested

2021

Team

Ensoma is expanding the reach of the curative power of genomic medicine by pioneering a next-generation in vivo approach using its Engenious™ vectors. Ensoma's vectors are designed to deliver a diverse range of gene modification technologies without the need for stem cell collection or prior myeloablative conditioning (e.g. chemotherapy). Learn more at www.ensoma.com.

Category

Status

Location

Boston, MA

Year Invested

2021

Team

Enzene is an innovation-driven biotech company a subsidiary of Alkem Laboratories Ltd. (one of the top five pharmaceutical companies in India*) located in Pune, India. Enzene's focus lies in producing biosimilars, novel biologics, synthetic peptides and phytopharmaceuticals. Enzene also offers a range of biologics CDMO and CMO services with capabilities from clone development up to GMP manufacturing supported by bio-reactor capacities ranging from 20 litres to 2000 litres.

Category

Status

Location

Pune, India

Year Invested

2022

Team

Equip delivers modern eating disorder treatment through family-based care that promises lasting recovery at home. Created by experts in the field and people who've been there, Equip provides each patient with a five-person dedicated care team including a therapist, dietician, physician, and peer & family mentor. Learn more at www.equip.health.

Category

Status

Location

San Diego, CA

Year Invested

2019

Team

Expressable is a virtual speech therapy provider committed to expanding access to quality services for everyone in need. Expressable has pioneered a family-centered and research-based care model that uses technology and education to integrate speech therapy techniques into children's daily lives, improving outcomes and experiences. Learn more at www.expressable.io.

Category

Status

Location

Austin, TX

Year Invested

2021

Team

Eyebright Medical Technology Co., Ltd. (SHA: 688050) is an emerging leader in the ophthalmologic device market in China. Learn more at www.ebmedical.com.

Category

Status

Location

Beijing, China

Year Invested

2015

Team

Eywa is a global generic pharmaceutical company engaged in research and development, manufacture, marketing, sale, and distribution of generic finished dosage formulations. Learn more at www.eywapharma.com.

Category

Status

Location

Chennai, India

Year Invested

2016

Team

Farapulse is a medical device company developing a novel approach to treating a range of arrhythmias using pulsed electric field. Farapulse was acquired by Boston Scientific in 2021.

Category

Status

Location

Menlo Park, CA

Year Invested

2015

Team

FCB Health is a health insurance and services company that aims to resolve the longstanding financial burden of rising medical expenses in rural China.

Category

Status

Location

Jiangsu, China

Year Invested

2019

Team

Founded by experienced physician innovators and technology entrepreneurs, Firefly marries sophisticated technology with a thoughtful care team experience for continuous, intelligent care that changes behavior and drives value. The platform enables people to make smart choices about their health, while allowing clinicians to provide unparalleled, consistent and proactive care. Learn more at firefly.health.

Category

Status

Location

Wellesley, MA

Year Invested

2019

Team

FoldRx Pharmaceuticals focuses on creating disease modifying drug therapies for diseases of protein misfolding. FoldRx developed, tafamidis, the first-in-class therapy approved or TTR amyloidosis. FoldRx was acquired by Pfizer.

Category

Status

Location

Cambridge, MA

Year Invested

2004

Team

Galatea Bio is a biobank intended to improve diagnostic testing and accelerate drug discovery in diverse underserved populations. The company functions as a biosample to bioinformatics platform for powering genomic discovery in understudied populations and identifies patients at risk of suffering severe multi-inflammatory syndromes or infections.  Learn more at www.galatea.bio.

Category

Status

Location

Hialeah, FL

Year Invested

2021

Team

Genomics plc's vision is to use genomic insights to transform the drug discovery industry by getting better drugs developed more quickly and targeted at the right group of patients. Learn more at https://www.genomicsplc.com

Category

Health IT/Services
Therapeutics

Status

Location

Oxford, UK

Year Invested

2018

Team

Gu Sheng Tang ("GST") is a Guangzhou, China-based healthcare services provider that operates a chain of private clinics specializing in traditional Chinese medicine. Learn more at www.gstzy.cn.

Category

Status

Location

Guangzhou, China

Year Invested

2015

Team

Gyenno is a digital health company based in Shenzhen, China that is developing a holistic specialty care platform to improve diagnosis, disease management, and clinical research in Parkinson's Disease and other CNS disorders. Lean more at www.gyenno.com/index-en.

Category

Status

Location

Shenzhen, China

Year Invested

2021

Team

Health Technology is a mobile platform for hospitals that connects patients, optimizes the patient's hospital visit experience, and streamlines administrator workflow. Learn more at www.gzhc365.com.

Category

Status

Location

Guangzhou, China

Year Invested

2016

Team

Hile (603718.SS) is a leading animal vaccine manufacturer that specializes in sales, marketing and commercialization of animal vaccine products in China. Learn more at www.hile-bio.com/.

Category

Status

Location

Shanghai, China

Year Invested

2010

Huan Qui Li Kang Technology Co., Ltd. ("HQ") is an early stage hemostatic product manufacturer in China.

Category

Status

Location

China

Year Invested

2015

Team

Hua Medicine (2552.KHK) is a leading clinical-stage, innovative drug development company in China, focused on novel therapies for the treatment of diabetes and CNS disorders. Learn more at www.huamedicine.com.

Category

Status

Location

Shanghai, China

Year Invested

2010

Team

Hurdle is a digital mental health platform revolutionizing mental health care by providing mental health services with a focus on culturally sensitive self-care support for People of Color.  Learn more at www.hurdle.co.

Category

Status

Location

Washington, DC

Year Invested

2021

Team

Ikano Therapeutics is a specialty pharmaceutical company focused on developing Midazolam Nasal Spray (USL261) for acute repetitive seizures.  Ikano was acquired by UCB.

Category

Status

Location

Montvale, NJ

Year Invested

2006

Team

Immuneel is a pioneering clinical stage start-up company leading the change in cell & gene therapies & personalized immunotherapy for patients in India. Headquartered in Bengaluru, Karnataka, India, Immuneel is a research-led, fully integrated cell & gene therapies company committed to bringing breakthrough cancer treatments to India, affordably & build a portfolio of next generation cell therapies. Learn more at www.immuneel.com.

Category

Status

Location

Bangaluru, India

Year Invested

2019

Team

Indalo Therapeutics, a preclinical biotechnology company dedicated to developing therapies for fibrosis, is formed with an experienced team, strong IP, and robust portfolio of drug candidates. Learn more at www.indalotherapeutics.com.

Category

Status

Location

St. Louis, MO

Year Invested

2017

Team

Innovent Biologics (1801.HK) has built a robust pipeline of innovative and commercially promising monoclonal antibodies and other biologics in the fields of oncology, ophthalmology, autoimmune, and cardiovascular diseases. Learn more at www.innoventbio.com.

Category

Status

Location

Suzhou, China

Year Invested

2011

Team

Insilico specializes in artificial intelligence for drug discovery, biomarker development and aging research. Learn more at www.insilico.com.

Category

Status

Location

Hong Kong

Year Invested

2019

Team

Invetx is a pioneer in creating novel, protein-based animal health therapeutics to transform standards of care in veterinary medicine. The company leverages a best-in-class, fully integrated biotechnology platform for the discovery, development, and manufacturing of veterinary monoclonal antibodies, and is developing a diverse product pipeline addressing chronic and severe diseases in the veterinary species. learn more at www.invetx.com.

Category

Status

Location

Boston, MA

Year Invested

2022

Team

Iora Health is building a different kind of health system to deliver high impact, relationship based care. Iora Health was acquired by One Medical in September 2021.

Category

Status

Location

Cambridge, MA

Year Invested

2011

Team

Ironwood Pharmaceuticals (NASDAQ:IRWD) developed  linaclotide, a first-in-class therapy that received FDA approval for both irritable bowel syndrome and chronic constipation. Learn more at www.ironwoodpharma.com.

Category

Status

Location

Cambridge, MA

Year Invested

2002

Team

Ivenix is dedicated to eliminating infusion-related patient harm, uniquely positioned at the crossroads of healthcare IT and infusion delivery. Ivenix was acquired by Fresenius Kabi in 2022.

Category

Status

Location

Amesbury, MA

Year Invested

2011

Team

J-Pharma is a clinical stage biopharmaceutical company with a mission to create and develop novel pharmaceuticals. J-Pharma is conducting trials in Japan for advanced stage cancer patients. Learn more at j-pharma.com.

Category

Status

Location

Kanagawa, Japan

Year Invested

2020

Team

K36 Therapeutics was established with the mission to translate epigenetic modulation of oncogenic pathways into first-in-class small molecule therapies. Its vision is to create breakthrough therapies for the unmet medical needs of cancer patients worldwide.

Category

Status

Location

Cambridge, MA

Year Invested

2021

Team

KnowYourself is a digital health company that is focused on promoting mental wellness in China.

Category

Status

Location

Beijing, China

Year Invested

2021

Team

Kyruus uses the science of data-driven clinical matching to ensure that patients are being matched to the right provider and enabling healthcare systems to coordinate care delivery across their provider networks. Learn more at www.kyruus.com.

Category

Status

Location

Boston, MA

Year Invested

2012

Team

Laurus Labs (NSE:LAURUSLABS) is a leading manufacturer of Active Pharmaceutical Ingredients (API) for anti-retroviral (HIV-AIDS), oncology, nutraceutical and several other products, with a customer base that spans top-tier generic pharmaceutical companies in India and abroad. Learn more at www.lauruslabs.com.

Category

Status

Location

Hyderabad, India

Year Invested

2012

Team

LenoMed is a company that develops and produces insulin pumps.  Learn more at www.lenomed.com.cn.

Category

Status

Location

Shanghai, China

Year Invested

2018

Team

Leyden Labs platform targets commonalities of viral families to protect humanity from known and future viruses. Learn more at www.leydenlabs.com.

Category

Status

Location

Amsterdam, The Netherlands and Boston, MA

Year Invested

2021

Team

Liazon is a provider of web-based private benefits exchanges to small and medium-sized businesses. Liazon was acquired by Towers Watson in 2013. Learn more at www.liazon.com.

Category

Status

Location

Buffalo, NY

Year Invested

2012

Team

LigoCyte Pharmaceuticals was a vaccine discovery and development company with a first-in-class vaccine for norovirus, a pathogen that is a leading cause of viral gastroenteritis (stomach flu). LigoCyte Pharmaceuticals was acquired by Takeda.

Category

Status

Location

Bozeman, MT

Year Invested

2008

Team

Lumere (formerly Procured Health) is an organization comprised of clinicians, researchers, pharmacists and strategic thought leaders focused on helping health systems eliminate unwarranted clinical variation and cut unnecessary costs—specifically related to device and drug selection and utilization. This company was acquired by Global Healthcare Exchange (GHX) in 2020.

Category

Status

Location

Chicago, IL

Year Invested

2012

Team

LunaDNA is the first health and genomic data platform owned by its community of personal health information donors. LunaDNA empowers individuals to share their health data for medical research and the greater good of the community. As community owners in the LunaDNA platform, members share in the value created from health discoveries and medical breakthroughs. LunaDNA was created by the privately-owned Public Benefit Corporation, LunaPBC, founded in 2017 and headquartered in La Jolla, California. The LunaPBC team, investors, and advisors are renowned in the patient-advocacy, health, and science fields, including several former chief executives of Illumina, industry academics, and financial executives. Learn more at www.lunadna.com.

Category

Status

Location

La Jolla, CA

Year Invested

2019

Team

Madaket automates the manual, error-prone process of enrollment for healthcare providers and payers. The result is less paperwork and faster payments for hospitals, health systems, and private practices. Learn more at www.madakethealth.com.

Category

Status

Location

Cambridge, MA

MDDF is a medical device company focused on the manufacturing, development, and commercialization of high quality, affordably priced cardiovascular and general surgery medical devices for the Chinese market.

Category

Status

Location

Beijing, China

Year Invested

2011

Team

Medbanks (0314:HK) is building a data service platform for oncologists and cancer care centers in China. Learn more at www.medbanks.cn.

Category

Status

Location

Beijing, China

Year Invested

2015

Team

MediTrust Health is a provider of payment services for medical healthcare. The company is dedicated to helping patients solve their own medical payment problems through financial insurance, manage medical expenses more efficiently, and providing value to patients around medical finance, curative effect insurance, and drug benefits, helping patients manage their medical expenses. Learn more at www.meditrusthealth.com.

Category

Status

Location

Shanghai, China

Year Invested

2017

Team

Medly Pharmacy is a full-service, digital pharmacy under parent company Medly Health that offers free same-day prescription delivery. Combining dedicated customer service with two generations of pharmacy expertise, Medly works with providers and patients to personalize every aspect of the care journey. Learn more at www.medly.com.

Category

Status

Location

New York, NY

Year Invested

2021

Medwell Ventures Private Unlimited ("Medwell") is an operator of specialty home healthcare services in India. Learn more at www.medwellventures.com.

Category

Status

Location

Bangalore, India

Year Invested

2015

Team

Menlo Therapeutics Inc. (NASDAQ: MNLO) is a late stage biopharmaceutical company focused on the development and commercialization of serlopitant for the treatment of pruritus (itch) associated with dermatologic conditions such as atopic dermatitis, psoriasis and prurigo nodularis. Learn more at www.menlotherapeutics.com.

Category

Status

Location

Menlo Park, CA

Year Invested

2015

Team

Mersana Therapeutics (NASDAQ:MRSN) has its lead product candidate, XMT-1536, in clinical trials in patients with tumors expressing NaPi2b, including ovarian cancer, NSCLC, and other cancers. In addition, multiple partners are using Mersana's platform to advance their ADC pipelines. Learn more at www.mersana.com.

Category

Status

Location

Cambridge, MA

Year Invested

2005

Team

Metcela is a clinical-stage Kanagawa-based biotech company bringing cell-based therapies to heart failure patients. Learn more at www.metcela.com.

Category

Status

Location

Kanagawa, Japan

Year Invested

2018

Team

Modis Therapeutics, Inc. was formed in 2016 through a collaboration with academic experts in mitochondrial biology. The company's lead program (MT1621) is in clinical development for thymidine kinase 2 deficiency (TK2d), an inherited mitochondrial disease. Modis Therapeutics is headquartered in Oakland CA, with offices in New York City. Modis was acquired by Zogenix.

Category

Status

Location

Oakland, CA

Year Invested

2018

Team

Nanos Medical develops, manufactures and markets minimally invasive interventional therapy medical devices in the field of ENT, cardiovascular and others. Learn more at www.nanosmedical.com.

Category

Status

Location

Shanghai, China

Year Invested

2019

Team

Nebula Genomics is a human genome sequencing and health big data company on a mission to usher in the era of genomic sequencing by building a large and trusted genomic and health data marketplace for consumers, researchers and the medical community. Using blockchain to ensure that consumers maintain control of their data and are compensated for its use, the Nebula marketplace will aggregate a critical mass of rich genetic information that researchers can analyze in order to accelerate drug development, streamline clinical trials, and usher in the era of truly personalized medicine. Nebula Genomics was acquired by ProPhase Labs in 2021.

Category

Status

Location

San Francisco, CA and Boston, MA

Year Invested

2018

Team

Neumora Therapeutics, Inc. is a clinical-stage biotechnology company pioneering precision medicines for brain diseases through the integration of data science and neuroscience. Neumora is redefining neuroscience research and development with a data-driven precision neuroscience platform to cut through brain disease heterogeneity to match the right patient populations to targeted therapeutics. The Company's precision data science platform integrates multiple data types to define patient subtypes through the development of Data Biopsy Signatures™ and Precision Phenotypes™.  Learn more at www.neumoratx.com.

Category

Status

Location

Watertown, MA

Year Invested

2021

Team

NeuroSmart is an operator of an education and research center focusing on autism. The company helps patients with autism through scientific research and early intervention application, providing families with a comprehensive scientific family intervention program.

Category

Status

Location

Zhejiang, China

Year Invested

2021

Team

NextWave Pharmaceuticals is a specialty pharmaceutical company seeking to create and promote differentiated products in the pediatric market. NextWave Pharmaceuticals was acquired by Pfizer.

Category

Status

Location

Cupertino, CA

Year Invested

2007

Team

NFlection Therapeutics is a biopharmaceutical company focused on the development of therapies for Neurofibromatosis 1 (NF1), and other disorders. Learn more at www.nflectionrx.com.

Category

Status

Location

Cambridge, MA

Year Invested

2016

Team

NOCD is the #1 telehealth provider for the treatment of obsessive-compulsive disorder (OCD) and the leading Community-Driven Therapy company. The company helps people reclaim their lives with clinically proven OCD treatment by removing barriers to care, and by reducing the stigma associated with OCD. Inside the NOCD platform, members can quickly access a national network of licensed therapists that specialize in Exposure and Response Prevention (ERP), the "gold standard" for OCD treatment. Learn more at www.treatmyocd.com.

Category

Status

Location

Chicago, IL

Year Invested

2021

Team

Nocion Therapeutics, a neuroinflammation and analgesic company discovering and developing novel pharmaceutical treatments for various indications including pain, cough and itch.  Learn more at www.nociontx.com.

Category

Status

Location

Cambridge, MA

Year Invested

2019

Team

NodThera is a biotech engaged in innate immune/inflammasome research. Our leading project is focused on developing inhibitors of the NLRP3 inflammasome for the treatment of inflammatory and neuroinflammatory diseases. Learn more at www.nodthera.com

Category

Status

Location

Cambridge, United Kingdom

Year Invested

2018

Team

Notable is an AI powered healthcare company that puts appointments on autopilot. By analyzing historical patterns of practice, Notable proactively automates away hundreds of manual repetitive tasks like adding diagnoses, orders, templates, billing codes, and more. Learn more at www.notablehealth.com.

Category

Enterprise IT
Health IT/Services

Status

Location

San Mateo, CA

Year Invested

2018

Team

NovaMed Pharmaceuticals is a revenue-generating specialty pharmaceutical company focused on the commercialization of branded innovative therapies for diseases with high unmet medical need in China, including oncology, urology, and cardiovascular.  NovaMed was acquired by SciClone.

Category

Status

Location

Shanghai, China

Year Invested

2007

Orchard Therapeutics (NASDAQ:ORTX) Orchard Therapeutics is a fully integrated commercial-stage biopharmaceutical company dedicated to transforming the lives of patients with serious and life-threatening rare diseases through innovative gene therapies. Learn more at www.orchard-tx.com.

Category

Status

Location

London, United Kingdom

Year Invested

2016

Team

OriGynMED is a developer of medical devices designed for women's health. The company is mainly engaged in developing various gynecology medical devices such as hysterectomy cold knife and functional hysteroscope, enabling client to improve treatment effect. Learn more at www.origynmed.com.

Category

Status

Location

Hangzhou, China

Year Invested

2015

Team

Orient Speech Therapy Limited ("OST") is a Hong-Kong based healthcare services provider that operates a chain of private speech therapy clinics in China. Learn more at www.dfqy.com.

Category

Status

Location

Hong Kong, China

Year Invested

2015

Team

Oviva is a new type of healthcare provider using technology to scale the dietitian workforce to help meet the growing number of patients with diet-related health conditions. Learn more at www.oviva.com/uk/.

Category

Status

Location

Zurich, Switzerland

Year Invested

2016

Team

Owkin combines life-science and machine learning expertise to make drug development and clinical trial design more targeted and more cost effective. Owkin's machine learning algorithms create models that predict disease evolution and treatment outcomes. These predictive models are implemented in clinical trials for enhanced analysis, surrogate endpoints, patient stratification, patient selection, and high-value subgroup identification. The impact of this research is faster discovery of better treatments at a lower cost. Learn more at www.owkin.com.

Category

Status

Location

New York, NY

Year Invested

2019

Team

OZiva is a plant-based Clean Nutrition Brand. The brand's core differentiator lies in building a nutrition & fitness ecosystem that combines the best of ancient sciences such as Ayurveda, modern micronutrients, and an instantaneous digital community altogether.  Learn more at www.oziva.in.

Category

Status

Location

Mumbai, India

Year Invested

2021

Team

Papaya Payments is a free and easy way to pay your bills. Just snap a photo of a paper bill and Papaya will automatically validate it and facilitate your payment. Learn more at www.papayapayments.com.

Category

FinTech
Health IT/Services

Status

Location

Los Angeles, CA

Year Invested

2018

Team

Paradigm is rebuilding the clinical research ecosystem by creating a platform that enables equitable access to trials for all patients, while enhancing trial efficiency and reducing the barriers to participation for healthcare providers. Paradigm aims to break down barriers across the trial ecosystem through one seamless infrastructure implemented at healthcare provider organizations, bringing potentially life-saving therapies to patients faster. Learn more: www.paradigm.inc.

Category

Status

Location

New York, NY

Year Invested

2022

Team

PatientPing is a care coordination platform that reduces the cost of healthcare by seamlessly connecting providers to coordinate patient care. Patient Ping was acquired by Appriss Health in 2021.

Category

Status

Location

Boston, MA

Year Invested

2015

Team

Patina is reinventing primary care for older adults and those who care for them, so everyone gets the healthcare and aging experience they deserve. Learn more at www.patinahealth.com.

Category

Status

Location

Bala Cynwyd, PA

Year Invested

2021

Team

Pediatrix Therapeutics is a pharmaceutical company focused on the field of pediatrics by developing and introducing effective and clinically proven children's medicines to provide Chinese children and families with high-quality and affordable treatment options

Category

Status

Location

Shanghai, China

Year Invested

2020

Team

Peptone is an innovative drug discovery company applying advanced biophysics, atomic-level experimental approaches, cutting-edge supercomputing and machine learning to the challenge of biopharmaceutical research and development. By bringing these proprietary approaches together, we are exploring the world of intrinsically disordered proteins (IDPs) – proteins without a fixed structure that play a significant role in health and disease – opening up the possibility of novel therapeutics against an entire class of high value and previously undruggable targets. Learn more at peptone.io.

Category

Status

Location

London, UK

Year Invested

2022

Team

PharmEasy is one of India's largest healthcare delivery platforms. The company helps patients connect with local pharmacy stores and diagnostic centers in order to fulfill their medical needs. Learn more at www.pharmeasy.in.

Category

Status

Location

Mumbai, India

Year Invested

2018

Team

Plasmagen is an Indian biopharma company that specializing exclusively in Plasma Protein Therapy. Learn more at www.plasmagen.in.

Category

Status

Location

Bangalore, India

Year Invested

2017

Team

Precision Biosciences (NASDAQ:DTIL) is developing a gene-editing platform based on their proprietary ARCUS nuclease for multiple applications with a focus on human therapeutics. Learn more at www.precisionbiosciences.com.

Category

Status

Location

Durham, NC

Year Invested

2015

Prime Medicine (NASDAQ: PRME) is a biotechnology company founded to deliver on the promise of Prime Editing, a versatile gene editing technology that can truly "search and replace" to restore normal genetic function and address the fundamental causes of disease. Prime Medicine envisions a world where Prime Editing can cure, halt, and ultimately prevent genetic diseases, providing lifelong benefit to patients and shaping the future of gene editing. Learn more at www.primemedicine.com.

Category

Status

Location

Cambridge, MA

Year Invested

2019

Team

Promentis Pharmaceuticals, Inc., a privately-held biopharmaceutical company, is developing innovative therapies for neuropsychiatric disorders. Learn more at www.promentispharma.com.

Category

Status

Location

Milwaukee, Wisconsin

Year Invested

2016

Team

The migration of rapid, accurate molecular testing to "the edge" in point-of-care and at-home settings is becoming a foundational pillar of quickly evolving healthcare delivery strategies globally.  Proof Diagnostics will contribute to this changing landscape by delivering CRISPR-based solutions, starting with a COVID-19 test, that are simple, rapid and affordable for everyone. Learn more at Proofdx.com.

Category

Status

Location

Cambridge, MA

Year Invested

2020

Team

The Protenus healthcare compliance analytics platform uses artificial intelligence to help partner hospitals make decisions about how to better protect their data, their patients, and their institutions. Learn more at www.protenus.com.

Category

Enterprise IT
Health IT/Services

Status

Location

Baltimore, MD

Year Invested

2017

Team

Proteostasis Therapeutics (NASDAQ: PTI)  is a drug discovery company developing small molecule therapeutics to treat cystic fibrosis and other diseases caused by dysfunctional protein processing. Learn more at www.proteostasis.com.

Category

Status

Location

Cambridge, MA

Year Invested

2008

Team

Proximie is a technology platform that uses a combination of machine learning, artificial intelligence and augmented reality to allow clinicians to virtually 'scrub in' and collaborate with each other from anywhere in the world.  Learn more at proximie.com.

Category

Status

Location

London, United Kingdom

Year Invested

2021

Team

Pulmocide is a biopharmaceutical company with a mission to treat common acute and chronic respiratory tract infections associated with serious complications and devastating effects on patients' quality of life. Learn more at www.pulmocide.com.

Category

Status

Location

London, UK

Year Invested

2013

Team

Quartet Health is developing care coordination software and services designed to improve clinical outcomes and reduce the cost of care for patients where behavioral health is the primary or a comorbid condition. Learn more at www.quartethealth.com

Category

Status

Location

New York, NY

Year Invested

2015

Team

Rallybio (NASDAQ: RLYB) is a biopharmaceutical company focused on identifying and accelerating the development of life-transforming therapies for patients with severe and rare disorders. Learn more at www.rallybio.com.

Category

Status

Location

Farmington, CT

Year Invested

2020

Team

RareCyte offers Precision Biology™ solutions focused on multiplexed analysis of cells and tissue with applications in both research and clinical diagnostics. The Company has deep experience in developing advanced precision life science systems used in cutting-edge labs worldwide. RareCyte customers perform innovative research, bring new therapeutics to market, and perform a wide range of single cell applications in oncology and disease research. Learn more at www.rarecyte.com.

Category

Status

Location

Seattle, WA

Year Invested

2021

Team

RareStone (formerly Citrine Medicine) is a rare disease-focused therapeutics company focused on the Greater China market that was co-founded by Eight Roads Ventures, F-Prime Capital and Vivo Capital. RareStone is dedicated to improving the lives of rare disease patients by making diagnosis and essential treatments available and accessible for those who need them. Learn more at www.rarestonegroup.com.

Category

Status

Location

Shanghai, China

Year Invested

2020

Team

REDPINE is a medical technology company that provides complete solutions for medical business. It focuses on the research and development and production of single-use Class III medical devices, initially endoscopes for urology and gynecology. Learn more at en.gzredpine.com.

Category

Status

Location

Guangdong, China

Year Invested

2020

Team

ReGenX Biosciences (NASDAQ: RGNX)  is a leading AAV (adeno-associated virus) gene therapy company with a broad platform technology based on its proprietary NAV vector technology platform Learn more at www.regenxbio.com.

Category

Status

Location

Washington, D.C.

Year Invested

2013

RespiVert was a drug discovery and development company focused on inhaled therapies for severe respiratory disease. RespiVert was acquired by Centocor Ortho Biotech – a division of Johnson & Johnson.

Category

Status

Location

London, UK

Year Invested

2007

Team

Rialtic is an enterprise software platform empowering health insurers and healthcare providers to run their most critical business functions. Rialtic's best-in-class payment accuracy product brings programs in-house and helps health insurance companies gain total control over processes that have been managed by disparate and misaligned vendors. Currently working with leading healthcare insurers and providers, the company is tackling a $1 trillion problem to reduce costs, increase efficiency and improve quality of care. Learn more at www.rialtic.io.

Category

Status

Location

Atlanta, GA

Year Invested

2020

Team

RIGImmune is a platform biopharmaceutical company developing a novel investigational class of RNA immunotherapies termed "SLRs" for the potential pan-viral treatment and prophylaxis of viral respiratory diseases and selected cancers. The RIGImmune development candidates act to specifically modulate RIG-I, a host surveillance pathway that triggers the innate immune system to enhance an intrinsic response to RNA viruses, including influenza, RSV, rhinovirus, and SARS-CoV-2, and tumor DNA. The lead development candidate at RIGImmune is RIG-101.

The company was co-founded by the prominent Yale University professors, Anna Marie Pyle, Ph.D. and Akiko Iwasaki, Ph.D., who currently serve as scientific advisors to the company. Dr. Pyle co-discovered the RIG-I receptor family and conducted many of the first structural and biochemical investigations on the cytosolic protein, RIG-I. Dr. Pyle is also a specialist in RNA structure and design. She designed the stem-loop RNA therapeutics (SLR) for selective targeting of RIG-I using crystal structure data of RIG-I complexed with RNA and developed them as antitumor and anticancer compounds in collaboration with Dr. Iwasaki, whose expertise in mucosal immunity has been highly sought during the COVID-19 pandemic.

RIGImmune is a UConn Technology Incubation Program (TIP) company located in Farmington, CT, was founded by Yale scientists, and has an experienced management team of successful biotech entrepreneurs and world-renowned scientists. Learn more at rigimmune.com.

Category

Status

Location

Farmington, CT

Year Invested

2022

Team

Rippl is a new kind of mental health company focused on seniors and obsessed with its clinicians. Seniors with mental health challenges, especially neurocognitive conditions like Alzheimer's disease and other dementias, are overlooked and under cared for, often without access to high quality, real-time, practical care. Leveraging a value-based approach, disruptive technology, and a relentless focus on empowering and enabling its clinicians, Rippl is pioneering a new care model to dramatically expand access to high quality, wraparound mental health care for seniors, their families, and caregivers. Rippl provides 24/7 support and personalized care when and where they need it – on the phone, online or in their living rooms. Learn more at www.ripplcare.com.

Category

Status

Location

Seattle, WA

Year Invested

2022

Team

Sana Biotechnology, Inc. (NASDAQ:SANA) is focused on creating and delivering engineered cells as medicine for patients. We are a team of scientists, clinicians and biotechnology veterans focused on creating an enduring company that makes meaningful medicines and changes how we approach treating disease. Learn more about Sana at www.sana.com.

Category

Status

Location

Cambridge, MA

Year Invested

2018

Team

Semma Therapeutics is a regenerative medicine company founded to develop transformative stem cell-derived therapies to provide a functional cure for patients with diabetes. This company was acquired by Vertex in 2019.

Category

Status

Location

Cambridge, MA

Year Invested

2014

Team

Shift Bioscience (Shift) is a Cambridge, UK-based biotechnology company focused on safe cellular reprogramming for rejuvenation. The company leverages a proprietary cellular age clock and an active machine learning approach to discover novel factors for safer cellular rejuvenation without the use of pluripotency-inducing reprogramming genes. Shift aims to enable the development of reprogramming-based therapeutics to prevent and treat age-associated diseases. Learn more at www.shiftbioscience.com.

Category

Status

Location

Cambridge, United Kingdom

Year Invested

2022

Team

Silexon is an emerging AI-empowered technology company which aims to create an open AI platform for strategic collaboration in order to facilitate data-driven life science research and empower drug R&D process, and ultimately provide patients with greater access to innovative drugs for unmet medical needs.  Learn more at www.silexon.tech.

Category

Status

Location

Nanjing, China

Year Invested

2021

Team

Singular Genomics (NASDAQ: OMIC) is developing a new next generation sequencing platform. Learn more at www.singulargenomics.com.

Category

Status

Location

La Jolla, CA

Year Invested

2019

Team

Sironax is a developer of pharmaceuticals for inflammatory and neuro-degenerative diseases. The company researches apoptosis and other cell death pathways to develop quality pharmaceuticals, enabling healthcare professionals to prescribe advanced treatments to their patients.

Category

Status

Location

Beijing, China

Year Invested

2019

Team

66nao provides a cloud based platform for digital brain assessment and training. Learn more at www.66nao.com.

Category

Status

Location

Beijing, China

Year Invested

2016

Skyline Therapeutics (formerly Geneception) is a fully-integrated gene and cell therapy based in Hangzhou and Shanghai, China.  Founded by F-Prime Capital, Eight Roads Ventures China and Lilly Asia Ventures in 2018, Skyline's mission is to become a preeminent gene and cell therapy company, working to deliver world-class therapeutics for patients in China and globally.

Category

Status

Location

Hangzhou and Shanghai, China

Year Invested

2018

Team

SonderMind enables consumers to quickly find and access a trusted, well-matched therapist, while enabling therapists to focus on providing excellent patient care, not worrying about administrative and billing issues.  Learn more at www.sondermind.com.

Category

Status

Location

Denver, CO

Year Invested

2020

Team

SpectrumAi is a digital health company innovating Autism care to increase access to high-quality ABA therapy for kids on the spectrum around the world. With support from industry veterans in technology and healthcare, SpectrumAi is working with global clinical leaders in ABA therapy, parents, and payers to modernize. Learn more at www.spectrumai.com.

Category

Status

Location

Los Angeles, CA

Year Invested

2022

Team

Spry is a purpose built platform for the physical rehabilitation industry. It helps therapists streamline care delivery, increase patient inflow and reduce administrative costs while also helping patients improve outcomes by making it easy to understand and follow care plans. Spry has been able to achieve this by using physical rehabilitation specific workflows, advanced computer vision technology and new age product design paradigms. Learn more: www.sprypt.com.

Category

Status

Location

Mumbai, India

Year Invested

2022

Team

Stride Health is an early-stage healthcare IT company developing a multi-carrier, private health insurance marketplace for the individual segment. Learn more at www.stridehealth.com.

Category

FinTech
Health IT/Services

Status

Location

San Francisco, CA

Year Invested

2014

Team

Structure Therapeutics (NASDAQ: GPCR) is a clinical-stage global biopharmaceutical company discovering and developing novel oral therapeutics to treat a wide range of chronic diseases with unmet medical needs.  Learn more at www.structuretx.com.

Category

Status

Location

Shanghai, China & San Diego, CA

Year Invested

2019

Team

Surface Oncology (NASDAQ:SURF) is an immuno-oncology company developing next-generation antibody therapies focused on the tumor microenvironment with lead programs targeting CD73, CD39, IL-27 and CD47.  Learn more at www.surfaceoncology.com.

Category

Status

Location

Cambridge, MA

Year Invested

2014

Team

Symbiomix developed the first oral, single dose treatment in the United States for bacterial vaginosis (BV), a common gynecological infection that increases the risk of serious health problems. Symbiomix was acquired by Lupin Pharmaceuticals. Learn more at www.symbiomix.com.

Category

Status

Location

Newark, NJ

Year Invested

2013

Team

TandemAI is an advanced technology company dedicated to reinventing drug discovery infrastructure. The company integrates proprietary AI-driven and physics-based high-performance computation with its efficient, large-scale in-house wet lab operations to deliver a turnkey drug discovery solution. Learn more at www.tandemai.com.

Category

Status

Location

Shanghai, China and New York, NY

Year Invested

2023

Team

TCT Medical is a diagnostic company based in China which provides high quality diagnostic tests, primarily in the women's health arena. TCT Medical was acquired by Hologic.

Category

Status

Location

Beijing, China

Year Invested

2009

Team

Tempest Therapeutics (Nasdaq: TPST) is a development-stage biotechnology company advancing small molecule therapeutics that modulate anti-tumor immunity pathways. Learn more at www.tempesttx.com.

Category

Status

Location

San Francisco, CA

Year Invested

2018

Team

Tetraphase (NASDAQ: TTPH)  is a biopharmaceutical company using its proprietary chemistry technology to create novel antibiotics for serious and life-threatening bacterial infections; its lead product XERAVATM (eravacycline) is approved for the treatment of complicated intra-abdominal infections by the FDA and EMA. Learn more at www.tphase.com.

Category

Status

Location

Watertown, MA

Year Invested

2006

Team

Topaz Pharmaceuticals is a specialty pharmaceutical company developing a topical prescription product, Sklice, for the treatment of head lice. Topaz Pharmaceuticals was acquired by Sanofi.

Category

Status

Location

Horsham, PA

Year Invested

2007

Team

TraceLink the world's largest Track and Trace Network for connecting the life sciences supply chain and providing real-time information sharing for better patient outcomes. Learn more at www.tracelink.com.

Category

Status

Location

Wakefield, MA

Year Invested

2015

Team

Transave is focused on improving the treatment of serious lung diseases through the company's next generation, proprietary liposomal delivery technology.

Category

Status

Location

Monmouth Junction, NJ

Year Invested

2006

Team

TreeENT is a Hangzhou, China-based operator of private, premium-positioned ambulatory surgery centers (ASCs) focused on high volume, high unmet need, and self-pay surgery markets.

Category

Status

Location

Hangzhou, China

Year Invested

2019

Team

Trivitron Healthcare is India's largest, national wholesale distributor and after-sales support provider of medical equipment and devices. Learn more at www.trivitron.com.

Category

Status

Location

Chennai, India

Year Invested

2012

Team

Turnstone Biologics is transforming patient care with a new class of targeted viral immunotherapies to fight cancer.  Learn more at www.turnstonebio.com.

Category

Status

Location

Ottawa, Canada

Year Invested

2016

Team

Ultragenyx (NASDAQ: RARE) a biopharmaceutical company committed to bringing to patients novel products for the treatment of serious rare and ultra-rare genetic diseases. Learn more at www.ultragenyx.com.

Category

Status

Location

Novato, CA

Year Invested

2011

Team

US HealthVest provides specialized, high quality psychiatric care, including substance abuse treatment, through a broad range of inpatient and outpatient programs. Learn more at www.ushealthvest.com.

Category

Status

Location

New York, NY

Year Invested

2013

Team

Valor Performance is the premier digital learning platform focused on sustaining performance for executives and sales leaders. Valor's software platform delivers personalized and research-based exercises as well as dedicated Valor coaches, who integrate the latest research on stress management and burnout with the insights of world-class athletes. Learn more at www.valorperform.com.

Category

Status

Location

Boston, MA

Year Invested

2017

Team

Verve Therapeutics (NASDAQ: VERV) is a biotechnology company created with a singular focus: to protect the world from heart disease. Verve is developing therapies to safely edit the genome of adults and confer lifelong protection from coronary artery disease, the most common form of heart disease and the leading cause of death worldwide. Learn more at www.vervetx.com.

Category

Status

Location

Cambridge, MA

Year Invested

2019

Team

Vicept Therapeutics is a dermatology specialty pharmaceutical company developing a topical prescription product for the treatment of the chronic skin condition, Rosacea. Vicept Therapeutics was acquired by Allergan.

Category

Status

Location

Malvern, PA

Year Invested

2009

Team

ViewRay (NASDAQ: VRAY) designs, manufactures and markets the MRIdian® radiation therapy system. Which uses a high-definition MR imaging system designed from the ground up to address the unique challenges and clinical workflow for advanced radiation oncology.  Learn more at www.viewray.com.

Category

Status

Location

Oakwood Village, OH

Year Invested

2008

Team

VitalWare makes the business of healthcare easier for providers through cloud-based SaaS solutions for analytics, documentation, coding, billing, and auditing technologies. VitalWare was acquired by Health Catalyst in 2020.

Category

Status

Location

Yakima, WA

Year Invested

2015

Team

Wanhu provides integrated pharmacy benefit management services in China to better manage drug use and control costs. Learn more at www.wanhuhealth.com.

Category

Status

Location

China

Year Invested

2017

Team

Welbe Health is a healthcare services company delivering coordinated and value-based care to medically frail seniors. Learn more at www.welbehealth.com.

Category

Status

Location

United States

Year Invested

2015

Team

WellAir is a global company working to disinfect and purify indoor air for optimal human health and building performance. Learn more at www.wellairsolutions.com.

Category

Status

Location

Dublin, Ireland

Year Invested

2014

Team

WellBeam transforms workflows between MD teams and their post-acute partners continuing the medical care of their patients. Through its EMR integrated solution, WellBeam reduces home health readmissions, drives provider wellness through less administrative workflow, and captures underbilled CMS codes available to providers. Learn more at www.well-beam.com.

Category

Status

Location

Palo Alto, CA

Year Invested

2021

Team

Wellframe is a Boston-based digital medicine company focused on building the next generation of infrastructure for clinical care delivery by combining artificial intelligence, medicine, and large scale computer systems. Learn more at www.wellframe.com.

Category

Status

Location

Boston, MA

Year Invested

2017

Team

Xilio Therapeutics (NASDAQ: XLO) is a biotechnology company advancing next-generation cancer immunotherapies designed to improve patient outcomes by unleashing the power of the immune system selectively at the site of the tumor. Learn more at www.xiliotx.com.

Category

Status

Location

Waltham, MA

Year Invested

2016

Team

YS Biopharma (NASDAQ: YS), formerly YishengBio, is a global biopharmaceutical company dedicated to discovering, developing, manufacturing, and commercializing new generations of vaccines and therapeutic biologics for infectious diseases and cancer.  Learn more at www.ysbiopharm.com.

Category

Status

Location

Beijing, China

Year Invested

2012

Team

Category

Status

Location

Shenzhen, China

Year Invested

2021

Team

Zenflow is a medical device company developing the Spring Implant for patients with benign prostate hyperplasia (BPH). Learn more at www.zenflow.com.

Category

Status

Location

San Francisco, CA

Year Invested

2017

Team

Creating the industry's first shared development platform backed by a shared data record, Zus aims to bring about a better health data reality by empowering a wave of new, digital-first healthcare builders who will create digital health technologies and services that are cheaper, more customizable, and more personalized. This vision drives Zus to proactively connect the largest array of traditional medical providers to novel health data sources so that health data becomes frictionless to use.  Learn more at www.zushealth.com.

Category

Status

Location

Watertown, MA

Year Invested

2021

Team