Healthcare
We create and invest in leading companies in therapeutics, medtech, and health IT & services.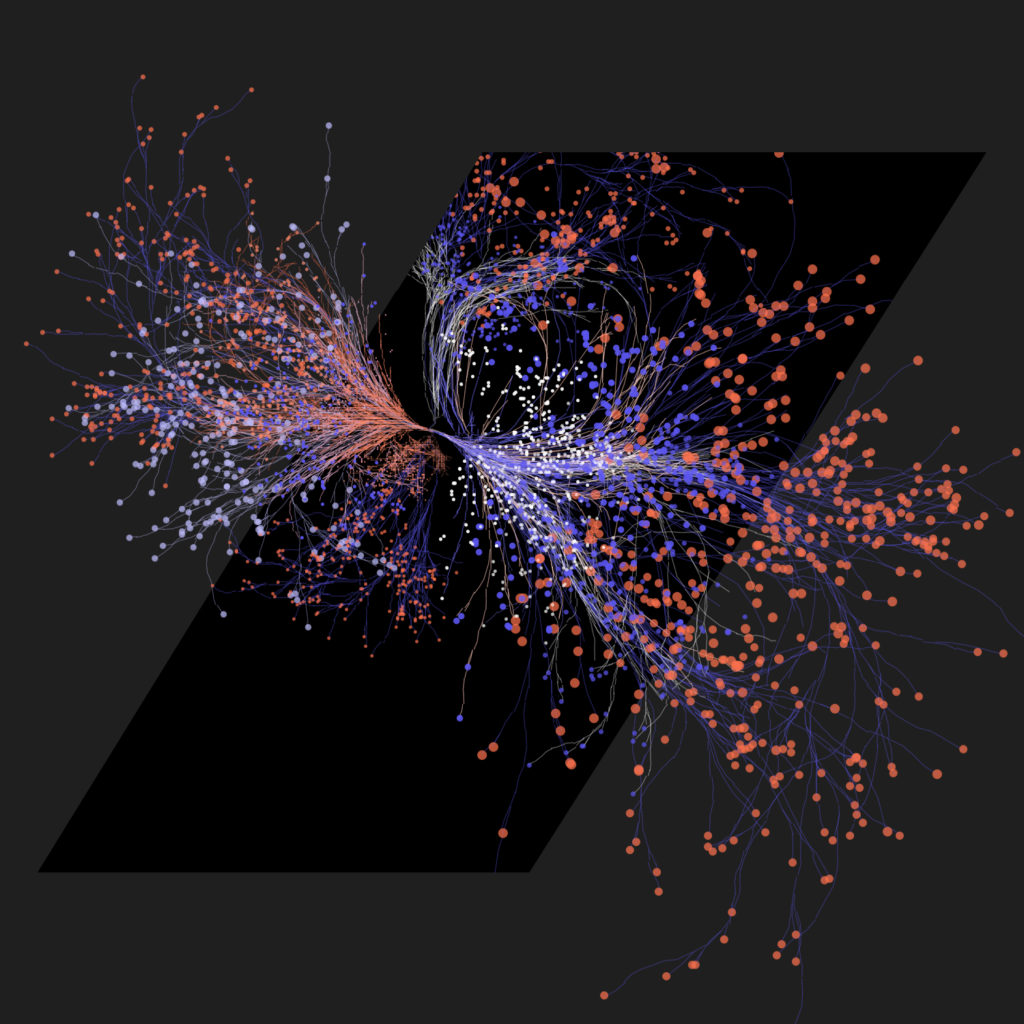 30
Thirty products and drugs approved
With another 12 drugs in phase 3. Typically, only 1 in 5,000 drugs makes it from idea to market.
25
Twenty five companies created from scratch
If we can't find a company solving an important problem, we create one ourselves - just like we did with Innovent, Denali, and Beam to name a few.
$1.8B
Nearly two billion dollars over seven funds
Without the pressure of fundraising from outside investors, we're privileged to champion companies that help heal the world.
1upHealth provides data interoperability between healthcare systems at a very low cost, fractions of a cent per API call, utilizing the latest FHIR® standards, and patient-authorized access, to ensure the best insights at the lowest costs across healthcare providers for low-income, diverse, and vulnerable populations. Learn more at https://1up.health.

Category

Enterprise IT
Health IT/Services

Status

Location

Boston, MA

Year Invested

2021

Team

Nascent biotech company harnessing emerging science on the importance of Glia in brain disease. Abelian Therapeutics was acquired in September 2020.

Category

Status

Location

Boston, MA

Year Invested

2017

Team

ABK Biomedical is organized to research, develop and commercialize breakthrough medical device therapies to improve treatment outcomes and the lives of patients with benign and malignant hypervascular tumors. Specifically, ABK holds intellectual property in the focus area of inorganic polymer microspheres, targeted at the growing field of embolotherapy within the Interventional Radiology/Interventional Oncology medical disciplines. The company possesses advanced intellectual capital and its own R&D and manufacturing facilities for developing and commercializing unique, breakthrough embolotherapy products. Learn more at www.abkmedical.com.

Category

Status

Location

Halifax, Nova Scotia

Year Invested

2019

Team

Acacia Pharma (EURONEXT:ACPH) is a commercially driven hospital pharmaceutical group focused on the development and commercialisation of new nausea and vomiting treatments for surgical and cancer patients. Learn more at www.acaciapharma.com.

Category

Status

Location

Cambridge, United Kingdom

Year Invested

2013

Team

Accuri Cytometers was a life sciences tools company that democratized flow cytometry for medical and pharmaceutical research. Accuri Cytometers was acquired by Becton Dickinson.

Category

Status

Location

Ann Arbor, MI

Year Invested

2008

Team

Aclaris Therapeutics, Inc. (NASDAQ:ACRS) is a dermatologist-led biopharmaceutical company committed to identifying, developing and commercializing innovative therapies to address significant unmet needs in aesthetic and medical dermatology and immunodermatology. Learn more at www.aclaristx.com.

Category

Status

Location

Malvern, PA

Year Invested

2012

Team

Adagene (Nasdaq: ADAG) is an antibody discovery and engineering company with proprietary Smart Antibody Technology, which increases success rates, substantially accelerates time to market, and reduces the costs associated with developing a therapeutic antibody. Learn more at www.adagene.com.

Category

Status

Location

Suzhou, China

Year Invested

2011

Team

Adaptimmune (NASDAQ: ADAP) is a cellular therapeutics company developing affinity enhanced T-cell receptor (TCR) engineered T-cells to treat solid tumor and hematological cancers. Learn more at www.adaptimmune.com.

Category

Status

Location

Oxford, UK

Year Invested

2014

Team

Adela (formerly DNAMx) is focused on the detection of cancer and other high-morbidity, high-mortality conditions through a routine blood test. The company's genome-wide methylation analysis technology has the unique ability to distinguish the most-highly informative (methylated) regions of the genome from non-informative regions and preferentially target those informative regions for sequencing.  Learn more at www.adelabio.com.

Category

Status

Location

Toronto, Ontario

Year Invested

2021

Team

Affinia Therapeutics is a gene therapy company with a platform for rationally designed adeno-associated virus (AAV) vectors and gene therapies and a mission to develop transformative medicines for devastating diseases. Learn more at www.affiniatx.com.

Category

Status

Location

Waltham, MA

Year Invested

2019

Team

Amphora Medical was a medical device technology company developing minimally invasive products to restore the quality of life of people suffering from Overactive Bladder Syndrome.

Category

Status

Location

Maple Grove, MN

Year Invested

2013

Team

Apellis Pharmaceuticals, Inc. (NASDAQ: APLS) is a clinical-stage biopharmaceutical company focused on the development of novel therapeutic compounds to treat disease through the inhibition of the complement system, at the level of C3, the central protein in the complement cascade. Learn more at www.apellis.com.

Category

Status

Location

Crestwood, KY

Year Invested

2017

Team

AppliedVR is a leader in digital therapeutics, pioneering virtual reality-based treatments that address the complexity of chronic pain with a mission to empower patients with the tools to live life, beyond chronic pain. Rooted in cognitive behavioral therapy and mindfulness, AppliedVR's EaseVRx is the first VR-based prescription therapeutic to receive Breakthrough Device Designation by the FDA.  Learn more at www.appliedvr.io.

Category

Status

Location

Los Angeles, CA

Year Invested

2021

Team

The company specializes in personalized full-cycle cancer treatments and management, from prevention and early test of symptoms to the adoption of advanced cancer treatment methods. Learn more at www.arion.care.

Category

Status

Location

Beijing, China

Year Invested

2019

Team

Artemis Health helps companies utilize their data to optimize their benefits programs while minimizing their spend. The Artemis Platform provides customers with actionable data on their benefits programs, opportunities and gaps, and easy-to-use tools to help them make great decisions. Artemis Health was acquired by Nomi Health in 2022.

Category

Status

Location

Salt Lake City, UT

Year Invested

2017

Team

Arvelle Therapeutics is a biopharmaceutical company with the mission of bringing innovative solutions to patients suffering from CNS disorders. Arvelle is responsible for the development and commercialization of cenobamate, an investigational antiepileptic drug, in the European market.  Arvelle Therapeutics was acquired by Angelini Pharma in January 2021.

Category

Status

Location

Basel, Switzerland

Year Invested

2019

Team

Atalanta Therapeutics is a biotechnology company pioneering new treatment options for neurodegenerative diseases by utilizing its proprietary RNA interference platform.  Learn more at www.atalantatx.com.

Category

Status

Location

Boston, MA

Year Invested

2019

Team

Avalyn is a biopharma company committed to developing improved therapies for the treatment of idiopathic pulmonary fibrosis (IPF) and other severe respiratory diseases. Learn more at www.avalynpharma.com.

Category

Status

Location

Seattle, WA

Year Invested

2017

Team

AviadoBio is a pioneering gene therapy company focused on developing and delivering transformative medicines for people living with neurodegenerative disorders. Learn more at www.aviadobio.com.

Category

Status

Location

London, UK and New Jersey, US

Year Invested

2020

Team

Avidity Biosciences (NASDAQ: RNA)  is a biotech company pioneering a new class of precision medicines – Antibody-siRNA Conjugates (ASC™) – which combine the strengths of monoclonal antibodies and siRNA-based therapeutics to overcome barriers to the delivery of siRNA and target genetic drivers of disease. Learn more at www.aviditybiosciences.com.

Category

Status

Location

San Diego, CA

Year Invested

2014

Avivomed, is a medical device company developing innovative neuromodulation technology to treat large disease populations.  Learn more at www.avivomed.com.

Category

Status

Location

Minneapolis, MN and Ireland

Year Invested

2021

Team

b-ONE Ortho Corp. is an emerging orthopedic technology company dedicated to the development of innovative orthopedic healthcare solutions that restore patient mobility and improve surgical outcomes. Every day we are committed to becoming the most credible choice for orthopedic products worldwide. Learn more at http://www.b1.co/.

Category

Status

Location

Cedar Knolls, NJ

Year Invested

2018

Team

Zhejiang Bang Er Medical Investment Management Co., Ltd. is a leading private medical service provider that operates several private hospitals specializing in orthopedic care and related services in China. Learn more at www.zjbanger.com.

Category

Status

Location

Zhejiang, China

Year Invested

2015

Team

Beam Therapeutics (NASDAQ: BEAM) is pioneering the use of CRISPR base editing to develop precision genetic medicines that treat disease, one letter at a time. Learn more at www.beamtx.com.

Category

Status

Location

Cambridge, MA

Year Invested

2018

Team

Benchling is the leader in cloud-based informatics for life science R&D. The company offers a unified R&D platform purpose-built for biologics, including solutions for Lab Notebook, Molecular Biology, Bioregistration, Sample Tracking, Requests and Workflow Management. Benchling is used by over 100,000 scientists globally throughout multinational pharmaceutical corporations, emerging biotechnology companies, and major research institutions. Learn more at https://benchling.com/.

Category

Enterprise IT
Health IT/Services

Status

Location

San Francisco, CA

Year Invested

2018

Team

BenchSci exponentially increases the speed and quality of life-saving research by empowering scientists with the world's most advanced biomedical artificial intelligence to run more successful experiments. Learn more at www.benchsci.com.

Category

Enterprise IT
Health IT/Services

Status

Location

Toronto, Canada

Year Invested

2020

Team

Better Life Medical is a fully-integrated hearing aid manufacturer developing and commercializing novel digital programmable hearing aid solutions for the Chinese market. Learn more at www.goblm.com.cn/.

Category

Status

Location

Suzhou, China

Year Invested

2011

Team

Bikam Pharmaceuticals is a drug discovery company focused on developing novel therapies for diseases of the eye with exceptionally high unmet medical need. Bikam Pharmaceuticals was acquired by Shire.

Category

Status

Location

Cambridge, MA

Year Invested

2007

Team

BioConnect Systems was a medical device company that developed a CE-Marked product for improving dialysis access  surgery. Learn more at www.bioconnectsystems.com.

Category

Status

Location

Fort Washington, PA

Year Invested

2007

Team

BioPalette is a life science start up formed out of Kobe University developing base editing technology for a range of applications. Learn more at www.biopalette.co.jp.

Category

Status

Location

Kobe, Japan

Year Invested

2017

Team

BioRegen Biomedical is a fully integrated medical product company based on a proprietary technology platform. BioRegen is developing and commercializing high quality hyaluronic acid ("HA") based products for the Chinese market. Learn more at www.bioregenmed.com.

Category

Status

Location

China

Year Invested

2010

Team

Blueprint Medicines (NASDAQ: BPMC) is a precision therapy company striving to improve human health. Learn more at www.blueprintmedicines.com.

Category

Status

Location

Cambridge, MA

Year Invested

2012

Team

Buoy is an online symptom and cure checker that uses an intelligent algorithm backed by medical data to diagnose patients. Learn more at www.buoyhealth.com.

Category

Status

Location

Boston, MA

Year Invested

2017

Team

Caplin Point Laboratories Limited is a fast growing pharmaceutical company with a unique business model catering predominantly to emerging markets of Latin America and Africa. Caplin Point Laboratories Limited has state of the art manufacturing facilities that cater to a complete range of finished dosage forms. The Company has also entered regulated markets such as US through its Wholly Owned Subsidiary Caplin Steriles Limited. Learn more at www.caplinpoint.net.

Category

Status

Location

Chennai, Tamil Nadu, India

Year Invested

2019

Team

CardioKine is a pharmaceutical company focused on the development of lixivaptan, an oral compound under development for the potential treatment of hyponatremia in patients with congestive heart failure. CardioKine was acquired by Cornerstone Therapeutics.

Category

Status

Location

Philadelphia, PA

Year Invested

2006

Team

CareStack™ is a cloud based platform that combines dental practice management, patient engagement and data analytics. Learn more at www.carestack.com.

Category

Status

Location

Orlando, Florida and Kerela, India

Year Invested

2018

Team

Caribou (NASDAQ:CRBU) is a leading company in CRISPR genome editing founded by pioneers of CRISPR-Cas9 biology. Caribou's proprietary technologies put the company at the forefront of the development of new medical therapies. Learn more at www.cariboubio.com.

Category

Status

Location

Berkeley, CA

Year Invested

2015

Team

Carrot Fertility is a global fertility benefits provider for employers, built to support employees through their entire fertility healthcare journey. Companies use Carrot to customize a fertility benefit that provides employees financial, medical, and emotional support as they pursue parenthood, resulting in better clinical outcomes. Carrot's program includes egg freezing, in vitro fertilization (IVF), adoption, donor and gestational carrier services; Carrot Rx, a premium pharmacy experience, at significant savings; Carrot Pregnancy; and the Carrot Card®, a flexible fertility benefits debit card employees can use to pay for their care. Learn more at www.get-carrot.com.

Category

Status

Location

San Francisco, CA

Year Invested

2020

Team

Castor is a leading provider of decentralized and hybrid clinical trial solutions to democratize research. With the highest rated eClinical platform for decentralized and hybrid clinical trials, Castor's plug and play platform offers rapid deployment at scale, enabling researchers to create a trial in a matter of clicks, with easy enrollment, consent and real-world data capture. Learn more at www.castoredc.com.

Category

Status

Location

Amsterdam, The Netherlands and Hoboken, NJ

Year Invested

2021

Team

Centivo is a new type of self-funded health plan built specifically for employers and their employees and families.  The Company targets zero healthcare trend and improved healthcare outcomes by rewarding members and providers for smart choices and actions while delivering an exceptional member experience. Centivo serves as a health plan or third-party administrator (TPA) for employers and partners closely with local health plans and TPAs to enhance their offerings. Learn more at www.centivo.com.

Category

Status

Location

New York, NY

Year Invested

2018

Team

Checkmate Pharmaceuticals (NASDAQ: CMPI) is a clinical stage company pursuing a novel approach to specifically activating the innate and adaptive arms of the immune system to recognize and ultimately destroy tumor cells. Learn more at www.checkmatepharma.com.

Category

Status

Location

Cambridge, MA

Year Invested

2017

Team

Cipla Health focuses on developing and commercializing products in the consumer healthcare and over-the-counter categories. Learn more at www.ciplahealth.in.

Category

Status

Location

Mumbai, India

Year Invested

2016

Team

Cogent Biosciences (NASDAQ:COGT) (formerly Unum Therapeutics) has built an antibody-coupled T-cell receptor (ACTR) platform that, when combined with tumor-specific antibodies, directs an individual's cytotoxic T-lymphocytes (CTLs) to kill tumor cells. Learn more at www.cogentbio.com.

Category

Status

Location

Cambridge, MA

Year Invested

2014

Coherus Biosciences (NASDAQ: CHRS) is a biosimilar-focused, biologics platform company with the cutting-edge analytics, process science, and clinical and regulatory capabilities to develop and commercialize high-quality biosimilar therapeutics worldwide. Learn more at www.coherus.com.

Category

Status

Location

Redwood City, CA

Year Invested

2014

Compass is comprehensively drugging the tumor-immune synapse with human antibodies against over 50 cell surface and soluble targets. Learn more at www.compasstherapeutics.com.

Category

Status

Location

Cambridge, MA

Year Invested

2015

Team

CORE provides high-end diagnostics services for disease stratification and therapy selection. Learn more at www.corediagnostics.in.

Category

Status

Location

Gurgaon, Haryana, India

Year Invested

2016

Team

Curegenix is a Chinese leader in discovery and development of novel drugs in stem cell related diseases. Learn more at www.curegenix.com.

Category

Status

Location

China

Year Invested

2016

Team

Cygnus Hospitals is an asset-light chain of 10 hospitals based in North India, focusing on select higher-secondary and tertiary-care specialties. Learn more at www.cygnushospitals.com.

Category

Status

Location

Delhi, India

Year Invested

2015

Team

Cytek Biosciences Inc.  (NASDAQ: CTBK) is a leading flow cytometry solution provider that provides compact, affordable instruments with high multiplexing capabilities. Learn more at www.cytekbio.com.

Category

Status

Location

China

Year Invested

2015

Team

Denali Therapeutics (NASDAQ:DNLI) is dedicated to defeating neurodegenerative diseases through rigorous therapeutic discovery and development. Learn more at www.denalitherapeutics.com.

Category

Status

Location

San Francisco, CA

Year Invested

2015

Team

Devoted Health is building a tech-enabled health insurance and clinical services solution focused on dramatically improving health care for seniors in the U.S. Learn more at www.devoted.com.

Category

Status

Location

Waltham, MA

Year Invested

2017

Team

Dimension Therapeutics was a leader in the development of AAV (adeno-associated virus) gene therapies for rare disease. Dimension Therapeutics was acquired by Ultragenyx Pharmaceuticals (NASDAQ:RARE).

Category

Status

Location

Cambridge, MA

Year Invested

2013

Team

Embark Veterinary, Inc. launched in 2015 with a mission to end preventable disease in dogs. An Embark Dog DNA Test enables pet owners to learn about their dog's breed, ancestry, health, and what diseases may be in the future – all with a simple cheek swab. By using 100 times more genetic information than any other test available, the company offers the most accurate results on the market. Embark was started by two brothers, Adam and Ryan Boyko, who have a passion for scientific research and a lifelong love of dogs. Embark is an official research partner with Cornell University College of Veterinary Medicine.  Learn more at www.embarkvet.com.

Category

Status

Location

Boston, MA

Year Invested

2019

Team

Engooden Health (formerly Cohort)  offers payers and providers scalable, technology-enabled services for patients living with chronic conditions.. Learn more at www.engooden.com.

Category

Status

Location

New York, NY

Year Invested

2021

Team

Ensoma is expanding the reach of the curative power of genomic medicine by pioneering a next-generation in vivo approach using its Engenious™ vectors. Ensoma's vectors are designed to deliver a diverse range of gene modification technologies without the need for stem cell collection or prior myeloablative conditioning (e.g. chemotherapy). Learn more at www.ensoma.com.

Category

Status

Location

Boston, MA

Year Invested

2021

Team

Equip delivers modern eating disorder treatment through family-based care that promises lasting recovery at home. Created by experts in the field and people who've been there, Equip provides each patient with a five-person dedicated care team including a therapist, dietician, physician, and peer & family mentor. Learn more at www.equip.health.

Category

Status

Location

San Diego, CA

Year Invested

2019

Team

Eyebright Medical Technology Co., Ltd. (SHA: 688050) is an emerging leader in the ophthalmologic device market in China. Learn more at www.ebmedical.com.

Category

Status

Location

Beijing, China

Year Invested

2015

Team

Eywa is a global generic pharmaceutical company engaged in research and development, manufacture, marketing, sale, and distribution of generic finished dosage formulations. Learn more at www.eywapharma.com.

Category

Status

Location

Chennai, India

Year Invested

2016

Team

Farapulse is a medical device company developing a novel approach to treating a range of arrhythmias using pulsed electric field. Farapulse was acquired by Boston Scientific in 2021.

Category

Status

Location

Menlo Park, CA

Year Invested

2015

Team

Founded by experienced physician innovators and technology entrepreneurs, Firefly marries sophisticated technology with a thoughtful care team experience for continuous, intelligent care that changes behavior and drives value. The platform enables people to make smart choices about their health, while allowing clinicians to provide unparalleled, consistent and proactive care. Learn more at firefly.health.

Category

Status

Location

Wellesley, MA

Year Invested

2019

Team

FoldRx Pharmaceuticals focuses on creating disease modifying drug therapies for diseases of protein misfolding. FoldRx developed, tafamidis, the first-in-class therapy approved or TTR amyloidosis. FoldRx was acquired by Pfizer.

Category

Status

Location

Cambridge, MA

Year Invested

2004

Team

Genomics plc's vision is to use genomic insights to transform the drug discovery industry by getting better drugs developed more quickly and targeted at the right group of patients. Learn more at https://www.genomicsplc.com

Category

Health IT/Services
Therapeutics

Status

Location

Oxford, UK

Year Invested

2018

Team

Gu Sheng Tang ("GST") is a Guangzhou, China-based healthcare services provider that operates a chain of private clinics specializing in traditional Chinese medicine. Learn more at www.gstzy.cn.

Category

Status

Location

Guangzhou, China

Year Invested

2015

Team

Gyenno is a digital health company based in Shenzhen, China that is developing a holistic specialty care platform to improve diagnosis, disease management, and clinical research in Parkinson's Disease and other CNS disorders. Lean more at www.gyenno.com/index-en.

Category

Status

Location

Shenzhen, China

Year Invested

2021

Team

Health Technology is a mobile platform for hospitals that connects patients, optimizes the patient's hospital visit experience, and streamlines administrator workflow. Learn more at www.gzhc365.com.

Category

Status

Location

Guangzhou, China

Year Invested

2016

Team

Hile (603718.SS) is a leading animal vaccine manufacturer that specializes in sales, marketing and commercialization of animal vaccine products in China. Learn more at www.hile-bio.com/.

Category

Status

Location

Shanghai, China

Year Invested

2010

Huan Qui Li Kang Technology Co., Ltd. ("HQ") is an early stage hemostatic product manufacturer in China.

Category

Status

Location

China

Year Invested

2015

Team

Hua Medicine (2552.KHK) is a leading clinical-stage, innovative drug development company in China, focused on novel therapies for the treatment of diabetes and CNS disorders. Learn more at www.huamedicine.com.

Category

Status

Location

Shanghai, China

Year Invested

2010

Team

Hurdle is a digital mental health platform revolutionizing mental health care by providing mental health services with a focus on culturally sensitive self-care support for People of Color.  Learn more at www.hurdle.co.

Category

Status

Location

Washington, DC

Year Invested

2021

Team

Ikano Therapeutics is a specialty pharmaceutical company focused on developing Midazolam Nasal Spray (USL261) for acute repetitive seizures.  Ikano was acquired by UCB.

Category

Status

Location

Montvale, NJ

Year Invested

2006

Team

Indalo Therapeutics, a preclinical biotechnology company dedicated to developing therapies for fibrosis, is formed with an experienced team, strong IP, and robust portfolio of drug candidates. Learn more at www.indalotherapeutics.com.

Category

Status

Location

St. Louis, MO

Year Invested

2017

Team

Innovent Biologics (1801.HK) has built a robust pipeline of innovative and commercially promising monoclonal antibodies and other biologics in the fields of oncology, ophthalmology, autoimmune, and cardiovascular diseases. Learn more at www.innoventbio.com.

Category

Status

Location

Suzhou, China

Year Invested

2011

Team

Insilico specializes in artificial intelligence for drug discovery, biomarker development and aging research. Learn more at www.insilico.com.

Category

Status

Location

Hong Kong

Year Invested

2019

Team

Iora Health is building a different kind of health system to deliver high impact, relationship based care. Iora Health was acquired by One Medical in September 2021.

Category

Status

Location

Cambridge, MA

Year Invested

2011

Team

Ironwood Pharmaceuticals (NASDAQ:IRWD) developed  linaclotide, a first-in-class therapy that received FDA approval for both irritable bowel syndrome and chronic constipation. Learn more at www.ironwoodpharma.com.

Category

Status

Location

Cambridge, MA

Year Invested

2002

Team

Ivenix is dedicated to eliminating infusion-related patient harm, uniquely positioned at the crossroads of healthcare IT and infusion delivery. Learn more at www.ivenix.com.

Category

Status

Location

Amesbury, MA

Year Invested

2011

Team

J-Pharma is a clinical stage biopharmaceutical company with a mission to create and develop novel pharmaceuticals. J-Pharma is conducting trials in Japan for advanced stage cancer patients. Learn more at j-pharma.com.

Category

Status

Location

Kanagawa, Japan

Year Invested

2020

Team

K36 Therapeutics was established with the mission to translate epigenetic modulation of oncogenic pathways into first-in-class small molecule therapies. Its vision is to create breakthrough therapies for the unmet medical needs of cancer patients worldwide.

Category

Status

Location

Cambridge, MA

Year Invested

2021

Team

KnowYourself is a digital health company that is focused on promoting mental wellness in China.

Category

Status

Location

Beijing, China

Year Invested

2021

Team

Kyruus uses the science of data-driven clinical matching to ensure that patients are being matched to the right provider and enabling healthcare systems to coordinate care delivery across their provider networks. Learn more at www.kyruus.com.

Category

Status

Location

Boston, MA

Year Invested

2012

Team

Laurus Labs (NSE:LAURUSLABS) is a leading manufacturer of Active Pharmaceutical Ingredients (API) for anti-retroviral (HIV-AIDS), oncology, nutraceutical and several other products, with a customer base that spans top-tier generic pharmaceutical companies in India and abroad. Learn more at www.lauruslabs.com.

Category

Status

Location

Hyderabad, India

Year Invested

2012

Team

LenoMed is a company that develops and produces insulin pumps.  Learn more at www.lenomed.com.cn.

Category

Status

Location

Shanghai, China

Year Invested

2018

Team

Leyden Labs platform targets commonalities of viral families to protect humanity from known and future viruses. Learn more at www.leydenlabs.com.

Category

Status

Location

Amsterdam, The Netherlands and Boston, MA

Year Invested

2021

Team

Liazon is a provider of web-based private benefits exchanges to small and medium-sized businesses. Liazon was acquired by Towers Watson in 2013. Learn more at www.liazon.com.

Category

Status

Location

Buffalo, NY

Year Invested

2012

Team

LigoCyte Pharmaceuticals was a vaccine discovery and development company with a first-in-class vaccine for norovirus, a pathogen that is a leading cause of viral gastroenteritis (stomach flu). LigoCyte Pharmaceuticals was acquired by Takeda.

Category

Status

Location

Bozeman, MT

Year Invested

2008

Team

Lumere (formerly Procured Health) is an organization comprised of clinicians, researchers, pharmacists and strategic thought leaders focused on helping health systems eliminate unwarranted clinical variation and cut unnecessary costs—specifically related to device and drug selection and utilization. This company was acquired by Global Healthcare Exchange (GHX) in 2020.

Category

Status

Location

Chicago, IL

Year Invested

2012

Team

LunaDNA is the first health and genomic data platform owned by its community of personal health information donors. LunaDNA empowers individuals to share their health data for medical research and the greater good of the community. As community owners in the LunaDNA platform, members share in the value created from health discoveries and medical breakthroughs. LunaDNA was created by the privately-owned Public Benefit Corporation, LunaPBC, founded in 2017 and headquartered in La Jolla, California. The LunaPBC team, investors, and advisors are renowned in the patient-advocacy, health, and science fields, including several former chief executives of Illumina, industry academics, and financial executives. Learn more at www.lunadna.com.

Category

Status

Location

La Jolla, CA

Year Invested

2019

Team

Madaket automates the manual, error-prone process of enrollment for healthcare providers and payers. The result is less paperwork and faster payments for hospitals, health systems, and private practices. Learn more at www.madakethealth.com.

Category

Status

Location

Cambridge, MA

MDDF is a medical device company focused on the manufacturing, development, and commercialization of high quality, affordably priced cardiovascular and general surgery medical devices for the Chinese market.

Category

Status

Location

Beijing, China

Year Invested

2011

Team

Medbanks is building a data service platform for oncologists and cancer care centers in China. Learn more at www.medbanks.cn.

Category

Status

Location

Beijing, China

Year Invested

2015

Team