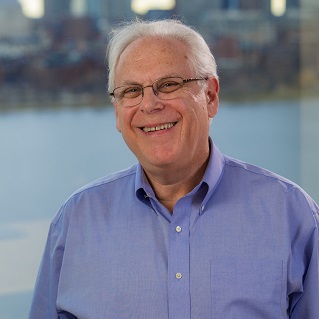 In Loving Memory of Thomas Russell Beck, M.D.
August 3, 1949 - May 25, 2020
It is with a profound and deep sense of sadness that F-Prime Capital says goodbye to Executive Partner Tom Beck. Tom was an essential and beloved friend and colleague to us all. We will greatly miss Tom's expertise, wisdom, rolled-up-sleeves hands-on hard work, avuncular guidance, generosity, sense of humor and indefatigable bon homie that he maintained to the very end. Through his work, Tom made a big impact on the biotechnology industry, and an even bigger impact on all of us.
190+
Our global portfolio is always growing
We have over 190 companies in our portfolio including 18 that we started from scratch. Our global portfolio is spread across the US, Europe, and Asia.
$2B+
Over two billion dollars under management
Big ideas need big investments. We have the heft and history to make a significant impact in the world.
Big global funds, small local teams
Cambridge
1 Main St.
13th Floor
Cambridge, MA 02142
London
33 Foley Street
London, W1W 7TL
San Francisco
116 New Montgomery Street
Suite 810
San Francisco, CA 94105