Technology
We've been partnering with fearless founders for over 50 years.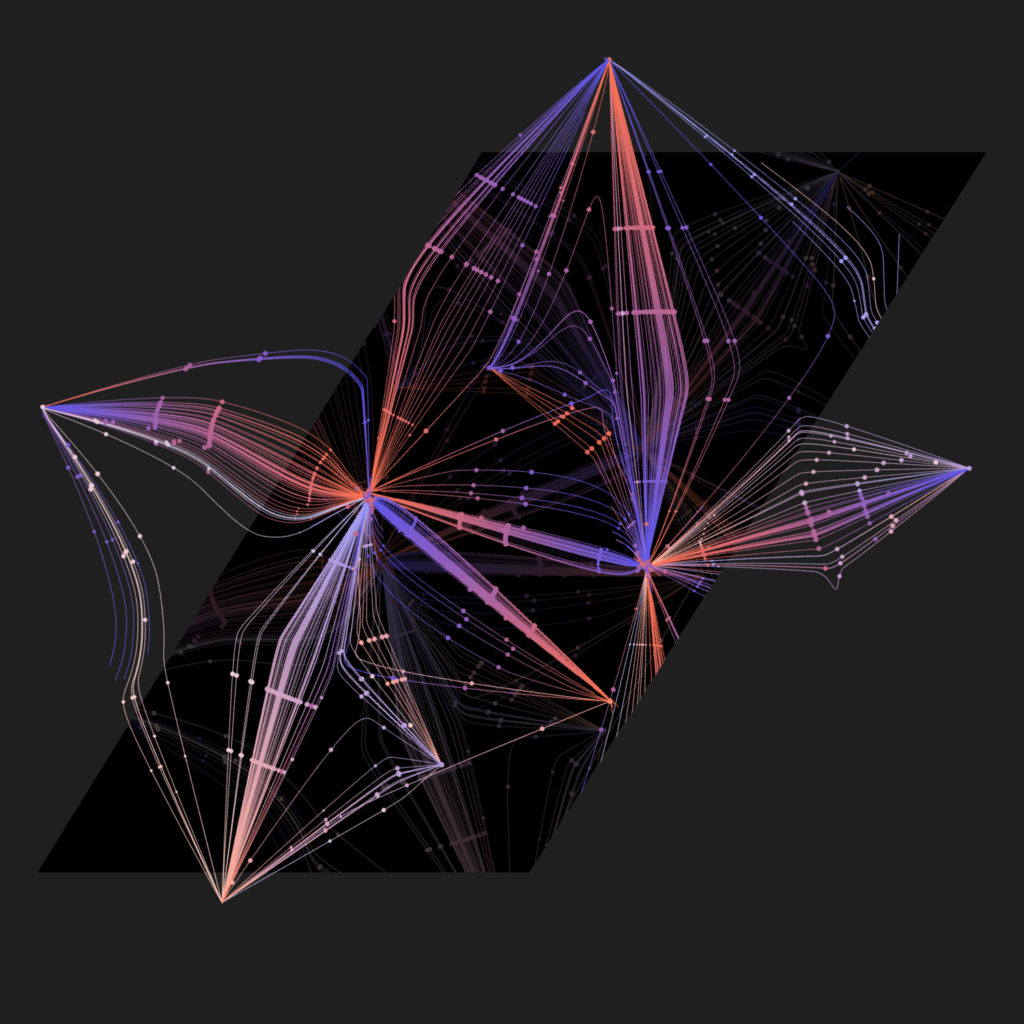 Alibaba is a Chinese e-commerce company that provides consumer-to-consumer, business-to-consumer and business-to-business sales services via web portals. Alibaba (NYSE:BABA) went public in 2014. Learn more at www.alibaba.com.


Category

Status

Location

Hangzhou, China

Argyle provides a single global access point to employment data. From that access point, any business can process verifications, gain real-time transparency into earnings as well as view and update worker profile details. By removing the barriers between a worker, the companies they make money from, and the business they buy services and products from Argyle has reimagined how employment data can be used. Argyle was founded in 2018 and operates out of New York. Learn more at www.argyle.io.

Category

Status

Location

New York, NY

Year Invested

2020

Team

AvantStay delivers exceptional, unique stays for group travelers. The company has built a tech-enabled millennial hospitality brand to be the new standard for group experience.  Unlike typical short-term rentals, Avantstay controls the entire guest experience. This allows the company to ensure the quality of a guest's stay will be consistent across all homes and to deliver hotel-level comfort in an authentic differentiated setting. Learn more at avantstay.com.

Category

Status

Location

Los Angeles, CA

Year Invested

2018

Team

Axoni is a New York-based technology firm that specializes in distributed ledger infrastructure with clients that include many of the world's largest financial institutions and capital markets infrastructure companies. Founded in 2013 by a team of distributed ledger technology experts, the company offers blockchain infrastructure, distributed application development, and workflow automation tools. Learn more at www.axoni.com.

Category

Status

Location

New York, NY

Year Invested

2016

Team

Blispay makes financing easy and accessible for merchants and shoppers. The company provides point-of-sale financing with no integration and no additional costs to the merchant, ultimately helping businesses increase sales while providing consumers with better buying options everywhere they shop. Approved shoppers will additionally receive the Blispay credit card and continue to receive no interest, no payments on all purchases over $199 if paid in full in six months, plus automatic 2 percent cash back everywhere Visa is accepted. Located in Baltimore, Blispay's team includes pioneers of the financing industry with experience that spans banking, credit and retail.  Blispay was acquired by Alliance Data in 2019. Learn more at www.blispay.com.

Category

Status

Location

Baltimore, MD

Year Invested

2017

Canoe's mission is to unlock efficiencies in alternative investment processes by introducing purpose-built automation into the workflows of institutional investors, asset servicers, capital allocators and wealth managers. Learn more at canoeintelligence.com.

Category

Status

Location

New York, NY

Year Invested

2023

Team

ConnexPay is revolutionizing the payment distribution process by offering a combined merchant acquiring and virtual card issuing solution for mid-sized companies. The company's technology simplifies an antiquated workflow, eliminates the need for pre-funded accounts, reduces supplier risk and the cost of accepting card payments while safeguarding consumer spend. Backed by  F-Prime Capital and BIP Capital, ConnexPay is becoming the industry leader in payments for industries historically viewed as high risk to payment providers.  Learn more at www.connexpay.com.

Category

Status

Location

Atlanta, GA

Year Invested

2020

Team

Eris Exchange is an interest rate swaps trading venue that provides the flexibility of OTC swaps within a futures contract, helping institutions manage the complexities of Dodd Frank derivatives regulations. Learn more at www.erisfutures.com.

Category

Status

Location

Chicago, IL

Year Invested

2012

Team

Even Financial is an NYC based FinTech company focused on evolving how financial institutions connect with consumers and provide them with the best product recommendations at the right moment, facilitating an on-demand and personalized customer acquisition experience across the entire financial services ecosystem. The Even platform serves as a trusted intermediary for financial institutions – including Prosper, Lending Club and Marcus by Goldman Sachs – that helps find consumers and distribute their products digitally. Even's industry-leading search, comparison and recommendation API is an infrastructure layer that enables hundreds of diverse partners – including Credit.com, Transunion, Money Under 30, Credit Sesame and The Penny Hoarder – to power comprehensive personal finance websites, mobile apps and other offerings with a modern platform that is proven to accelerate customer acquisition through optimal product recommendations, lowering cost of acquisition and maximizing monetization. Even Financial was acquired by MoneyLion in 2021.

Category

Status

Location

New York, NY

Year Invested

2015

Team

Flywire (NASDAQ:FLYW) solves complex payment problems for businesses and institutions to empower new opportunities globally and locally. Its full-service billing, payment and receivables solutions connect all the entities involved to make those transactions faster, more secure, less expensive, and more transparent. Clients in a variety of industry verticals use Flywire's platform to tailor the payment experience for their customers and to create a single point of visibility and control for payer engagement and receivables management – from invoicing and payment through reconciliation. Learn more at www.flywire.com.

Category

Status

Location

Boston, MA

Year Invested

2013

Team

FutureAdvisor is an online Registered Investment Advisor (RIA) that provides mass affluent investors with low cost, personalized portfolios through an easy-to-use and intuitive user experience. FutureAdvisor was acquired by BlackRock in 2015.  Learn more at www.futureadvisor.com.

Category

Status

Location

San Francisco, CA

Year Invested

2014

Team

Guros is a digital insurance marketplace in Mexico that's transforming the entire insurance experience, from purchasing to managing vehicle insurance. We're on a mission to democratize insurance in Latin America; both for end-customers and neobanks/fintechs who want to embed insurance into their platform, but need to do so in a much simpler, faster, and reliable way. Learn more at www.guros.com.

Category

Status

Location

Mexico City, MX

Year Invested

2021

Team

Kensho is a cloud-based financial data platform for event-driven and macro analysis, targeting buy-side and sell-side financial professionals that need to quickly and efficiently backtest new trading ideas. Kensho was acquired by S&P Global in 2018 for $550M.  Learn more at www.kensho.com.

Category

Status

Location

Cambridge, MA

Year Invested

2013

Team

Latchel is an award winning property management technology company that empowers property managers to provide unbeatable customer experience with streamlined maintenance operations, and top-tier resident amenities. With built in layers that elevate the resident experience, property managers are also able to increase their revenue by implementing the service as a resident paid amenity. Renters get better service levels that average a 4.8/5 star rating, and property managers can increase both operational efficiency and overall profitability. Learn more at www.latchel.com

Category

Status

Location

Seattle, WA

Year Invested

2021

Team

Mineral Tree provides accounts payable automation software for finance professionals at growing organizations.  Mineral Tree was acquired by Global Payments in 2021.

Category

Status

Location

Cambridge, Massachusetts

Year Invested

2012

Team

Mozper is bringing the weekly allowance into the digital era in Latin America. About 70% of the population in the region has never received formal financial education, and do not have the right tools to teach their children. In Brazil and Mexico alone, parents give more than $10B each year in pocket money to kids. Mozper offers a Visa debit card and an app where parents can give their kids an allowance, set spending rules (so they can't blow it all on video games), assign chores and even create and track savings goals. Mozper is currently available in Mexico. Learn more at www.mozper.com.

Category

Status

Location

Mexico City, MX

Year Invested

2020

Team

Notabene is a reg-tech compliance SaaS solution that connects the traditional financial industry and crypto industry. The company works to make crypto transactions a part of the everyday economy by providing software, tools, and comprehensive data to manage regulatory and counterparty risks in crypto transactions. To learn more, visit www.notabene.id.

Category

Status

Location

New York, NY

Year Invested

2021

Team

Papaya Payments is a free and easy way to pay your bills. Just snap a photo of a paper bill and Papaya will automatically validate it and facilitate your payment. Learn more at www.papayapayments.com.

Category

FinTech
Health IT/Services

Status

Location

Los Angeles, CA

Year Invested

2018

Team

Parrot is a Mexican food tech startup that helps the country's restaurants to digitize and optimize their operations through technology. Its ParrotConnect solution is an all-in-one platform for today's restaurants: multi-brand and multi-channel, which allows the user to manage all business tasks from one device. Integrate orders from delivery apps, table service and take-away orders on the same screen, configuration of personnel permissions, menu editor, kitchen areas, types of payment, cashier operations, and real-time reports from a single management portal. Learn more at pos.parrotsoftware.io.

Category

Status

Location

Monterrey, Mexico

Year Invested

2021

Team

Prosper's mission is to advance financial well-being. The company's online lending platform connects people who want to borrow money with individuals and institutions that want to invest in consumer credit. Borrowers get access to affordable fixed-rate, fixed-term personal loans. Investors have the opportunity to earn solid returns via a data-driven underwriting model. To date, over $13 billion in personal loans have been originated through the Prosper platform for debt consolidation and large purchases such as home improvement projects, medical expenses and special occasions. Learn more at www.prosper.com


Category

Status

Location

San Francisco, CA

Quovo is a data platform providing connectivity to consumer financial accounts. Quovo centralizes, organizes, and enriches data from millions of accounts across more than 14,000 institutions to provide businesses with a comprehensive picture of each customers' financial identity. With industry-specific solutions, clients from emerging fintech startups to Fortune 500 companies rely on Quovo for its seamless technology and rich data insights to deliver more personalized and frictionless customer experiences. Quovo's unparalleled coverage of the financial ecosystem, powerful data analytics, and flexible deployment options propel businesses in uncovering opportunities to grow their relationships with customers. Quovo was acquired by Plaid in 2019. Learn more at www.quovo.com.

Category

Status

Location

New York, NY

Year Invested

2017

Team

Recurly, Inc. delivered enterprise-grade subscription management to thousands of SaaS, media, mobile, consumer goods, productivity, and publishing businesses worldwide. Businesses like Sling TV, Asana, Unbounce, and BarkBox were dependent on Recurly's ability to cut through the complexity of subscription management to drive recurring revenue growth. Since its launch in 2010, Recurly had deployed subscription billing for thousands of companies across 32 countries, making it the most trusted subscription management platform. Recurly was acquired by Accel-KKR in 2020.

Category

Status

Location

San Francisco, CA

Year Invested

2014

Team

Seis is banking for the 44 million native Spanish speakers living in the US. Their mission is to build the most delightful, full-service banking experience for anyone who wants to bank in their native Spanish. Their goal is to make such an amazing banking experience that people will wish they spoke Spanish so they could bank with Seis. They'll treat Spanish speakers as first-class citizens & end "dial 2 for Español". Learn more at seis.com.

Category

Status

Location

Salt Lake City, UT

Year Invested

2022

Team

Founded in 2013, Snapdocs is the industry's leading digital closing platform. With its patented AI technology, Snapdocs is on a mission to perfect mortgage closings and transform a $2 trillion pillar of the U.S. economy. Powering over 750,000 closings a year, Snapdocs is leading the charge to modernize, streamline, and improve the mortgage process for lenders, borrowers, and settlement. Snapdocs is the only solution with a proven track record of creating a single, scalable process for every closing, whether wet, hybrid, or digital. Every day, over 50,000 mortgage professionals rely on Snapdocs' technology to automate manual work and digitize paper processes that plague the industry. Snapdocs is a rapidly growing San Francisco based real estate technology company backed by prestigious Silicon Valley blue-chip venture capital funds, like Y Combinator, SV Angel, Sequoia Capital, and F-Prime Capital. Learn more at www.snapdocs.com.

Category

Status

Location

San Francisco, CA

Year Invested

2019

Team

Snapsheet is the leading provider of virtual claims solutions, using powerful technology to improve workflows for more than 60 insurance carriers around the world. Snapsheet creates a simple claims process, starting with virtual estimations all the way to final repairs and payment, by streamlining communication between consumers, shops and carriers. Snapsheet takes complicated processes and makes them fast and simple for everyone involved. Learn more at www.snapsheetapp.com.

Category

Status

Location

Chicago, IL

Year Invested

2016

Team

Stage is on a mission to empower builders and innovators to create enduring technology. Stage is a dynamic monetization platform for early- and growth-stage software companies. Starting with flexible plans and paywalls, the platform gives product teams the ability to understand, measure, and capture value from customers with confidence. Stage was co-founded by CEO Patrick Despres-Gallagher and CTO Kaiser Leib in October 2021 with remote operations and hubs in California and Montana. Patrick was previously one of the early Product Managers at Loom and RapidSOS as well as a family office investor focused on enterprise software. Kaiser was previously an early Software Engineer at Juniper Square and SoFi. Learn more at www.heystage.com and follow them on Twitter and LinkedIn.

Category

Status

Location

San Francisco, CA

Year Invested

2022

Team

Stride Health is an early-stage healthcare IT company developing a multi-carrier, private health insurance marketplace for the individual segment. Learn more at www.stridehealth.com.

Category

FinTech
Health IT/Services

Status

Location

San Francisco, CA

Year Invested

2014

Team

Launched in 2013, Toast powers successful restaurants of all sizes with a technology platform that combines restaurant POS, front of house, back of house and guest-facing technology with a diverse marketplace of third-party applications. By pairing technology with an unrivaled commitment to customer success, Toast helps restaurants streamline operations, increase revenue and deliver amazing guest experiences. Toast was named to the 2018 Forbes Cloud 100 and recognized as the third fastest-growing technology company in North America on the 2017 Deloitte Fast 500. Toast went public in 2021 (NYSE:TOST). Learn more at www.toasttab.com.

Category

Status

Location

Boston, MA

Year Invested

2016

Team

Toku is a Chile-based payment orchestration company that offers a solution for collecting recurring payments in LatAm. It has three main value propositions: 1) increase payment acceptance rate via dynamic routing; 2) incur the lowest possible cost by using account-to-account payment; 3) have the best-automated payment experience. Learn more at trytoku.com.

Category

Status

Location

Santiago, Chile

Year Invested

2021

Team

TradeBlock serves financial institutions with execution and analysis tools that capitalize on the incredible potential of block chain technologies. TradeBlock was acquired by CoinDesk in 2021.

Category

Status

Location

New York, NY

Year Invested

2014

Team

Tradier is an API-driven online broker dealer, providing independent software developers with the ability to easily embed trading and market data into their applications. Learn more at www.tradier.com.

Category

Status

Location

Charlotte, NC

Year Invested

2014

Team

Unison is the leading provider of home ownership investments, modernizing home financing through long-term partnerships. Unison works with lenders, regulators and institutional investors to integrate home ownership investing into the U.S. housing finance system. Unison HomeBuyer helps purchasers buy the home they want with less debt and risk, typically by doubling the down payment. The larger down payment makes it easier to qualify for a loan, increases buying power, lowers the monthly payment and/or allows a buyer to reserve cash. Unison HomeOwner provides current homeowners with cash to eliminate debt, remodel, pay for school, invest or use as a cash cushion, without the added debt or payments of a home equity loan or HELOC. Learn more at www.unison.com.

Category

Status

Location

San Francisco, CA

Year Invested

2018

Team

Vestwell is a digital platform that makes it easier to offer and administer 401(k) plans. Vestwell removes traditional friction points through a seamless plan design, automated onboarding, streamlined administration, and flexible investment strategies, all at competitive pricing. By acting as a single point of contact, Vestwell has modernized the retirement offering while keeping the plan sponsor's and plan participant's best interests in mind.  Learn more at www.vestwell.com.

Category

Status

Location

New York, NY

Year Invested

2016

Team

Xoom is a digital money transfer company that allows users to securely transfer money online. Xoom went public in 2013 and was then acquired by PayPal in 2015. Learn more at www.xoom.com.


Category

Status

Location

San Francisco, CA
The list includes investments made by funds managed by F-Prime. The companies are listed in alphabetical order. The list of investments is updated quarterly and, as such, may not reflect most recent F-Prime investments. This list also excludes companies that are currently in stealth.